Top Long Island Vein Doctors
How to Find the Best Vein Doctor Near Smithtown?
Step 1: Google the vein doctors near Smithtown.
When looking for the best vein doctor near Smithtown, you can start your search with Google. When you look for vein doctors near Smithtown on Google, you'll get listings of the most prominent vein doctors in the area, generally arranged according to their reviews or distance from your current location. You should focus on vein doctors with clinics less than 30 minutes from Smithtown to ensure they're accessible.
Dr. Kamran Saraf in Vein Treatment Clinic's Lindenhurst location is one of the most accessible vein doctors near Smithtown. His vein clinic is located at 481 W Montauk Hwy, a short 5-minute drive from the southern state parkway and less than 25 minutes from Smithtown via Sagtikos Pkwy. The area is highly accessible, doesn't experience much traffic, and includes plenty of parking spaces. You can schedule a consultation with Dr. Saraf online or call us at +1 631-212-1456.
Step 2: Focus on vein doctors with perfect ratings and reviews.
One of the simplest means of filtering the best vein doctors from the rest is to read their reviews and check their ratings. There's no central agency to provide a ranking for vein doctors. However, you can go through the vein doctors' patient reviews to find those with perfect track records. You can also read the reviews to determine if the vein doctor has good bedside manners.
Dr. Kamran Saraf's medical center in Lindenhurst has perfect 5-star ratings and reviews from all patients. One of his recent patients said, "I've had vein problems and leg pain for years, and am so happy I finally got the courage to get checked out. The doctors had great manners, were extremely knowledgeable, patient, and understanding. Despite fears of being seen during COVID, everyone was wearing masks, gloves, and put my mind at ease. The treatment turned out to be easy, with immediately noticeable results."
Step 3: Go through the vein doctor's certifications and educational background.
You must go through the vein doctor's certifications, educational background, awards, and degrees to determine if they have a strong standing with the medical community. The vein doctor should have graduated from a reputable medical institution, and they should have completed their residencies and fellowships in related fields. Additionally, it helps if the vein doctor has also won some awards for their efforts and talents.
Dr. Kamran Saraf checks all those boxes. He completed his general surgery training at Texas Medical Center, the world's largest medical facility, finished his residency training in Anesthesiology at the University of Miami / Jackson Memorial Hospital, and a fellowship at the University of Pittsburgh Medical Center. He has also won numerous scholarships and awards, including the Maryland Senatorial Scholarship and the "Patient's Choice Award." Dr. Saraf is frequently invited to lectures and interviews, where he lends his expertise on minimally invasive vein treatments. As such, he has excellent standing with the vein treatment community.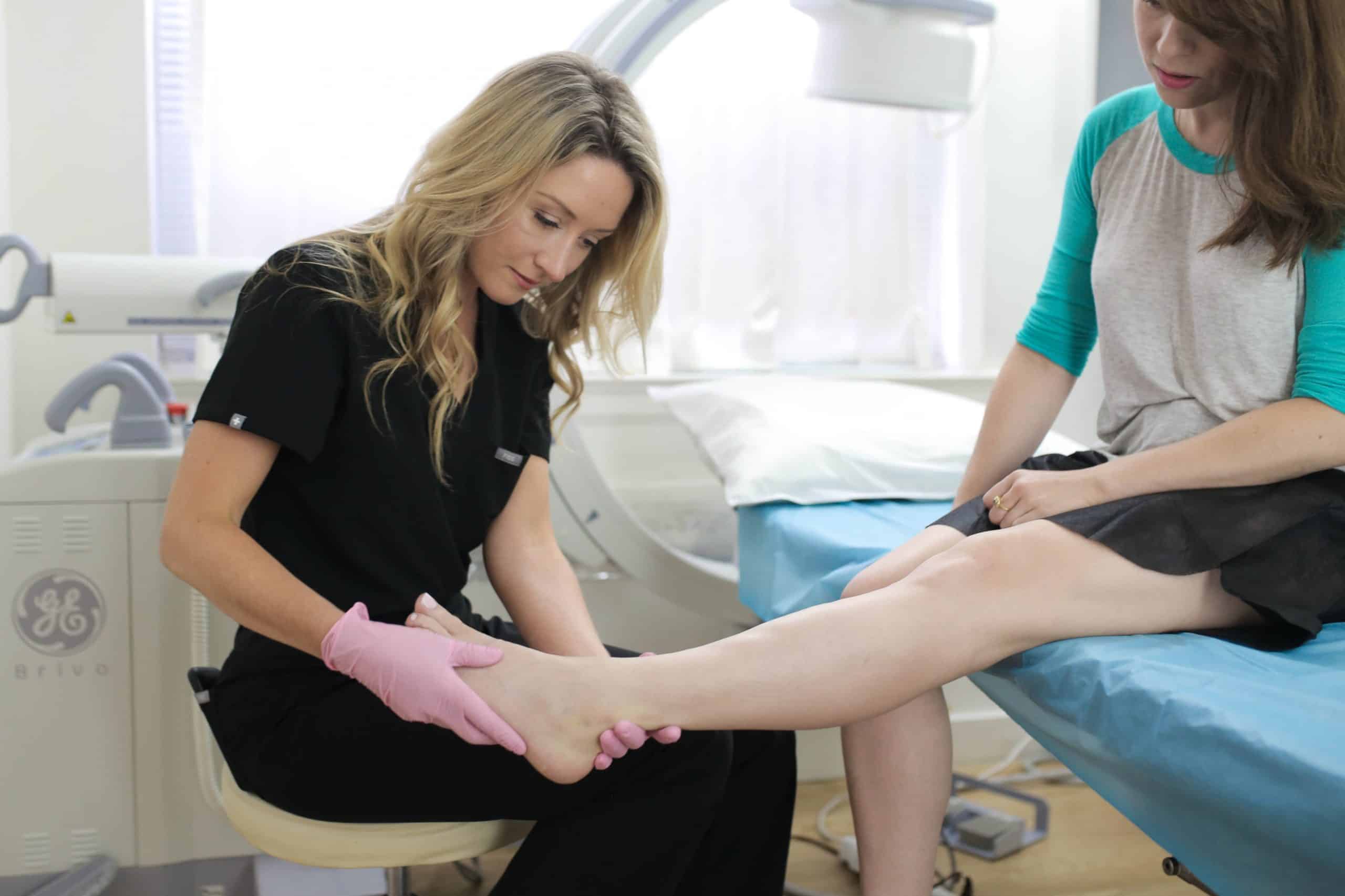 We know health insurance is confusing so we will help you check if you're covered:
By emailing or contacting us, you are accepting the inherent privacy limitations of online communication. For more information, please read our Digital Communications document. Please respond "STOP" to any text messages to opt out.
Step 4: Look for vein doctors affiliated with cutting-edge medical centers.
You must look for vein doctors presiding over state-of-the-art medical centers with the latest technologies. Even the best doctors need access to advanced technologies, and that's especially true for vein doctors. In the past, vein treatments were primarily performed with complex and risky surgeries. But modern vein treatments are minimally invasive procedures conducted using advanced technologies.
Dr. Kamran Saraf is the vein doctor at Vein Treatment Clinic, a state-of-the-art and accredited vein center of excellence. Our vein clinic is equipped with the latest technologies, including VNUS, ClariVein, ClosureFAST, etc. Furthermore, our vein doctors must stay abreast of the latest breakthroughs and developments in vein care to ensure their patients always have access to the best treatments.
Step 5: Explore the vein doctor's vein treatment options.
You must look for a vein doctor or vascular vein center specializing in the diagnosis and treatment of vascular disease with minimally invasive procedures. Conversely, you must avoid vein doctors that provide surgical treatments for vein disease and varicose veins. Minimally invasive vein treatments have a nearly perfect success rate, cause no pain and discomfort, have a negligible risk of complications, and conclude within an hour with no downtime. As such, they're effective, safe, and convenient, so there's no need to consider vascular surgeries.
Dr. Kamran Saraf specializes in the latest diagnostic techniques and minimally invasive vein treatments. He conducts advanced vascular imaging tests to visualize the root cause of your vascular problems and then curates the ideal vein treatment plan. He specializes in radiofrequency ablation, endovenous laser ablation, VenaSeal, sclerotherapy, and ambulatory phlebectomy, widely considered the best vein treatments available. Furthermore, he always understands your specific needs and concerns while curating a vein treatment plan, ensuring optimal results. His considered approach to vein care is one of the primary reasons for his flawless track record.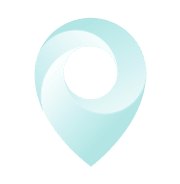 Visit Our Long Island Vein Treatment Center
Step 6: Make sure the vein doctor has a "no surprise billing" policy.
You must look for vein doctors with a strict "no surprise billing" policy. One of the primary concerns that most patients have is they'll end up with a bill that gets them indebted for months. As such, you should look for vein doctors and vein centers that provide free insurance verification, help you with your insurance details, and provide a completely transparent breakdown of the costs of your treatment during your appointment.
Dr. Kamran Saraf follows a strict "no surprise billing" policy. You can give your insurance details to the vein care staff when you schedule your appointment, and they'll have the details sorted for your appointment. You get a complete breakdown of the costs with and without insurance coverage before your treatment. We accept all major insurance plans, including Medicare.
Long Island
Vein Specialists
Meet your Long Island NY Vein Doctor
With Harvard Trained Medical Directors, our vein clinic Long Island sources only the top spider and varicose vein experts in the country.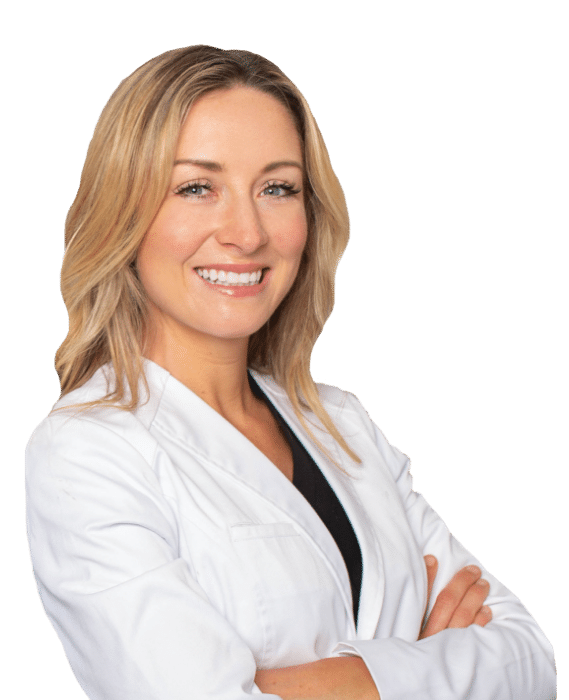 Join thousands of happy patients just like you
Vein treatments are often covered by major medical insurances, including Medicare. How do you know if your insurance will cover your vein treatment?