Radiofrequency Ablation (RFA)
Radiofrequency ablation is one of the most common minimally invasive varicose vein treatments available. This procedure involves using thermal energy to destroy the diseased vein responsible for most of your vein problems. As such, it treats chronic venous insufficiency, the root cause of varicose veins, to ensure long-lasting and optimal results with a negligible risk of recurrence.
How Does Radiofrequency Ablation Work?
Radiofrequency ablation involves using radiofrequency waves to generate thermal energy and shrink the collagen within the diseased vein's walls, making it collapse. Removing the diseased saphenous vein also closes the varicose veins.
During radiofrequency ablation, your vein doctor in Long Island will administer local anesthesia to numb the skin's surface before making a small incision on your legs. The incision will serve as an entry point for the vein doctor to guide a thin tube, known as a catheter, into the diseased vein under ultrasound guidance. Once the catheter is lodged in place, the vein physician will inject tumescent anesthesia to numb the surrounding area and ensure a comfortable experience.
After delivering tumescent anesthesia into the surrounding tissues, the vein doctor will activate the catheter to generate radiofrequency waves. The diseased vein will close down and the accumulated blood will reroute into healthier leg veins, restoring optimal blood circulation to the heart. Over time, the treated vein will get reabsorbed by the body. The entire procedure concludes within 30 minutes.
Radiofrequency ablation has a 98% success rate, and it involves minimal or no downtime. Furthermore, radiofrequency ablation is usually covered by medical insurance if you have the symptoms of chronic venous insufficiency.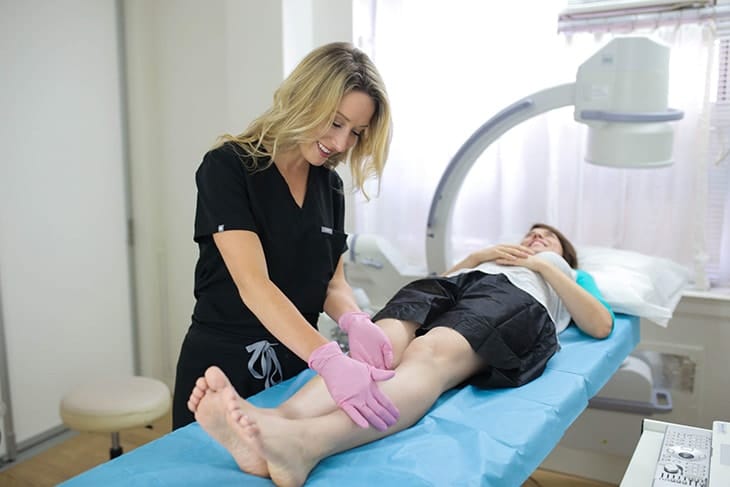 What Happens After Radiofrequency Ablation?
Radiofrequency ablation is an outpatient procedure that doesn't involve any hospitalization or downtime. The vein doctor will wrap your legs in an ACE bandage, which you must wear for 24 hours. You will also have to wear compression stockings for a week after the treatment to ensure optimal results.
However, radiofrequency ablation doesn't involve any downtime, so you can resume your daily activities and work immediately after the procedure. Most patients seek radiofrequency ablation during their work lunch break.
Chronic venous insufficiency is an extremely dangerous condition if left untreated. In the worst situations, it can also lead to deep vein thrombosis and a pulmonary embolism, which can be fatal. As such, you must undergo radiofrequency ablation at a reliable vein center in Long Island, one that diagnoses and treats the root cause of your varicose veins rather than just the visible symptoms.
At Long Island Vein Centers, we treat all patients according to their individual goals and requirements. We study your medical history and perform ultrasound diagnostic scans to curate the appropriate treatment plan, which may include radiofrequency ablation. Our comprehensive and considered approach to vein care allows us to maintain a perfect track record!
Are you wondering if you're a good candidate for radiofrequency ablation? Please schedule an appointment online for a thorough assessment by our vein doctors in Long Island.
Not sure if you're covered?
Try our FREE Health Insurance Coverage Checker by filling out this form: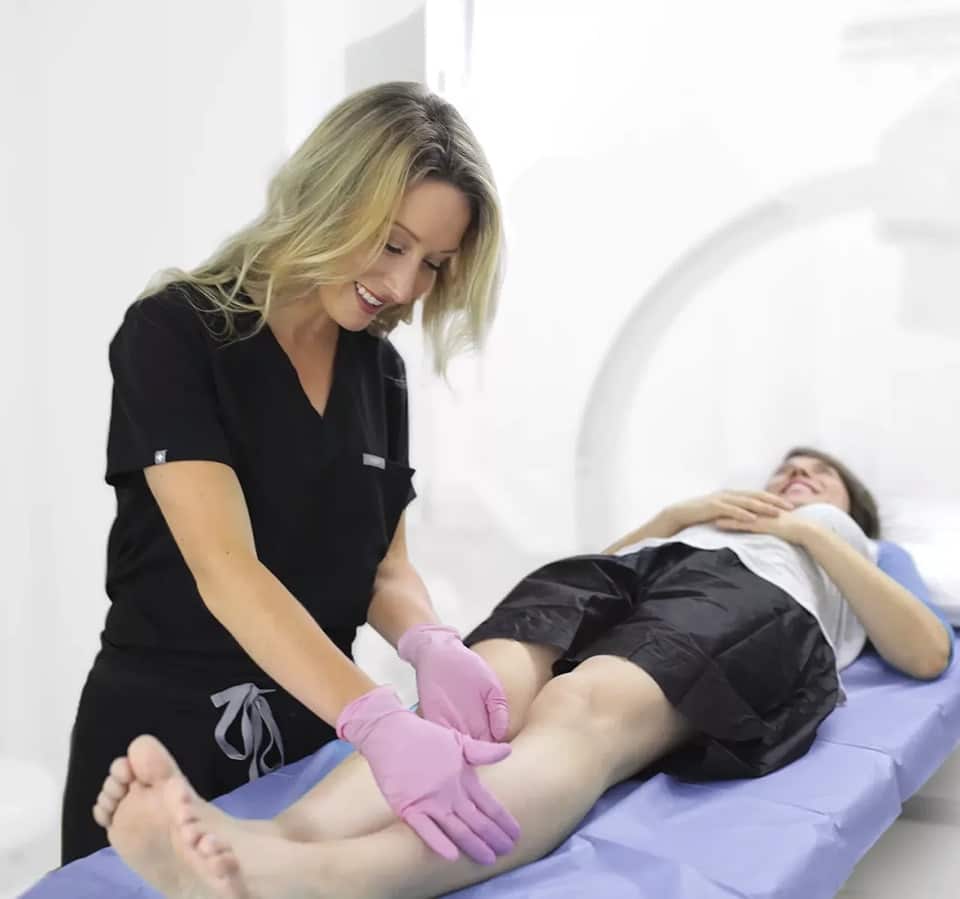 Contact Us
You can talk directly with our team members. They will answer your questions about insurance coverage and help you book an appointment at the vein center in Long Island. Please call us at (631) 305-2827
Book Online
You can visit our official website to
schedule an appointment
online at your nearest vein center in Long Island. We also provide free insurance verification before your appointment.