What is ClariVein?
ClariVein is one of the latest and most advanced ultrasound-guided, minimally invasive treatments for varicose veins. This procedure often works more quickly than other procedures, and it's especially suitable for large, tortuous varicose veins. ClariVein involves using a specialized catheter with a rotating tip to damage the diseased vein's walls while injecting sclerosant medicine, thus sealing and collapsing the unwanted varicose veins.
What Happens During ClariVein?
During the ClariVein procedure, your vein doctor will numb the skin's surface on the inside of your legs and make a small incision. The ClariVein device will be guided into the diseased vein under ultrasound guidance. The specialized catheter has a rotating tip that damages the diseased vein's walls while injecting a sclerosant medicine. As such, both mechanical damage and chemical solutions are used to close the vein and restore blood circulation to the heart. The procedure concludes within 30 minutes and involves minimal bruising, following which you can resume your daily activities and work.
The ClariVein device is a slim, hollow needle, known as a catheter, with a specialized rotating tip. This device is used for non-thermal ablation, which means it involves using mechanical energy to damage the diseased vein rather than thermal energy.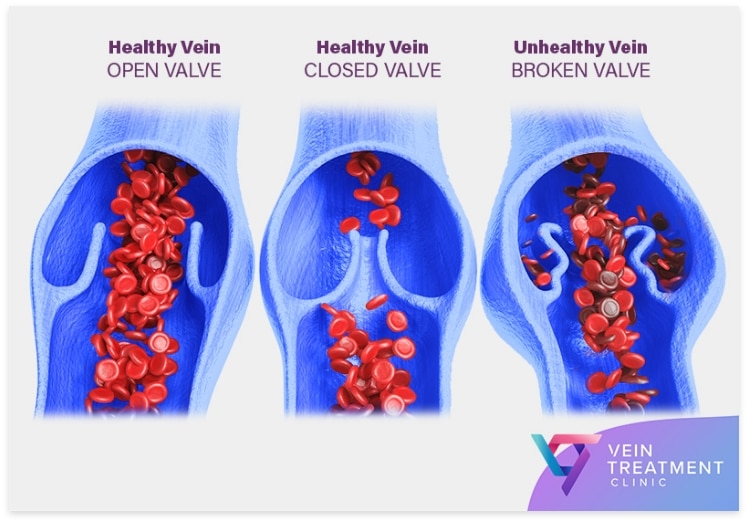 Can ClariVein treat veins on the hands and feet?
ClariVein is suitable for large, tortuous veins on the legs because it uses mechanical energy to destroy the veins' walls. As such, this procedure can't be used for smaller veins on the hands, feet, face, and other regions with dense arterial connections.

What are the Side Effects of ClariVein?
ClariVein is an extremely safe procedure with minimal side effects. You can avoid most of the side effects of ClariVein by consulting a reputable and skilled vein doctor in Long Island. The following are the possible side effects of ClariVein:
Numbness on the thighs and calves (common)

Tingling sensations on the thighs and calves (common)

Skin discoloration around the treated areas (rare)
What are the Advantages and Disadvantages of ClariVein?
No need for multiple injections

Immediate onset of results

No downtime

Minimal post-treatment bruisings
Not suitable for all patients

Only suitable for large, tortuous veins
Not sure if you're covered?
Try our FREE Health Insurance Coverage Checker by filling out this form:

CALL US
You can talk directly with our team members. They will answer your questions about insurance coverage and help you book an appointment at the vein center in Long Island. Please call us at (631) 305-2827

Book online
You can visit our official website to schedule an appointment online at your nearest vein center in Long Island. We also provide free insurance verification before your appointment.

Get directions
Learn how to easily get to the Jericho, West Islip and Hamptons vein clinics.