Top Long Island Vein Doctors
Who is the Best Vein Doctor Near New Hyde Park? And Other FAQs
Who is the best vein doctor near New Hyde Park?
Dr. Caroline Novak, the best vein doctor near New Hyde Park, sees patients at Vein Treatment Clinic's location in Long Island's north shore. You may schedule a consultation online or call us at +1 631-919-4495. Dr. Novak is widely recognized as one of the island's best vein doctors for the following reasons:
Location: Dr. Novak currently sees patients at her vein center located within the Truth and Beauty Med Spa in Roslyn Park alongside the Long Island Expressway. However, this is a temporary location while we're building out a state-of-the-art facility in Jericho, due to open on the 1st of March, 2021, following which she'll see patients at 350 Jericho Turnpike, Jericho, NY. Patients from New Hyde Park can visit her vein clinic within 10 minutes via New Hyde Park Rd.
Track Record: Dr. Novak has a perfect track record and maintains exceptional standards of vein care, as evidenced by her flawless5-star ratings and reviews from patients. Many of her patients fly over from across the country to consult with her.
Board Certified: Dr. Novak is a double board-certified vascular surgeon specializing in internal medicine and venous medicine. She's certified by the American Board of Venous and Lymphatic Medicine, an honor conferred upon the topmost vein specialists.
Education: Dr. Novak has an impeccable educational background, having graduated with honors from some of the country's best medical institutions. She completed her residency at the Northwestern Memorial Hospital in Chicago, where she won numerous teaching awards.
Treatments: Dr. Novak specializes in the latest minimally invasive vein treatments, including radiofrequency ablation, endovenous laser ablation, and sclerotherapy. Her vein treatments conclude within an hour with no downtime or complications. Most of her patients resume their daily activities and work the same day.
Bedside Manners: Dr. Novak is an extremely compassionate and friendly vein doctor with excellent bedside manners. She discusses every step of your vein treatment process to ensure you have absolute clarity. She also curates each vein treatment according to your specific needs and goals.
No Surprise Billing: Dr. Novak maintains a strict "no surprise billing" policy at her vein clinic. You can ask for free insurance coverage before your appointment so that you have access to a complete breakdown of the vein treatment costs with and without insurance coverage.
When should I consult a vein doctor?
You should consult a vein doctor if you have any of the signs or symptoms of chronic venous insufficiency, including spider veins and varicose veins. Chronic venous insufficiency is a medical condition wherein your vein valves collapse, and blood accumulates in your leg veins, leading to vein dilation and other complications. The following are the signs and symptoms of vein disease:
Early Symptoms: Leg heaviness, restless leg syndrome, frequent leg cramps, leg pain, and leg swelling. The symptoms usually worsen at the end of the day or after long periods of sitting or standing still.
Spider Veins: Dense clusters of blood vessels visible on the skin's surface, usually spreading outwards from a central location. They remain underneath the skin's surface.
Varicose Veins: Large and bulging veins that snack across your legs in thick, knotted, twisted, and tangled ropes. They're broad and bulge out of the skin's surface.
What happens if I don't consult a vein doctor?
Venous insufficiency is a chronic condition that worsens with time. If left untreated, you'll suffer from severe complications because of the continual accumulation of blood in your leg veins and poor blood circulation in your legs. The following are some of the potential complications of vein disease:
Profuse Bleeding: Over time, the varicose veins continue growing larger and eventually burst, leading to profuse bleeding.
Skin Disease: The breakdown of blood cells in your legs makes your skin appear discolored with patches of rust-colored and leathery marks.
Leg Ulcers: The lack of effective blood circulation in your legs prevents wounds from healing sufficiently, leading to non-healing wounds (ulcers) on your legs.
Deep Vein Thrombosis: The accumulated blood in your leg veins may eventually clot and harden, leading to various complications. The blood clots can also travel into the lungs, inducing a pulmonary embolism.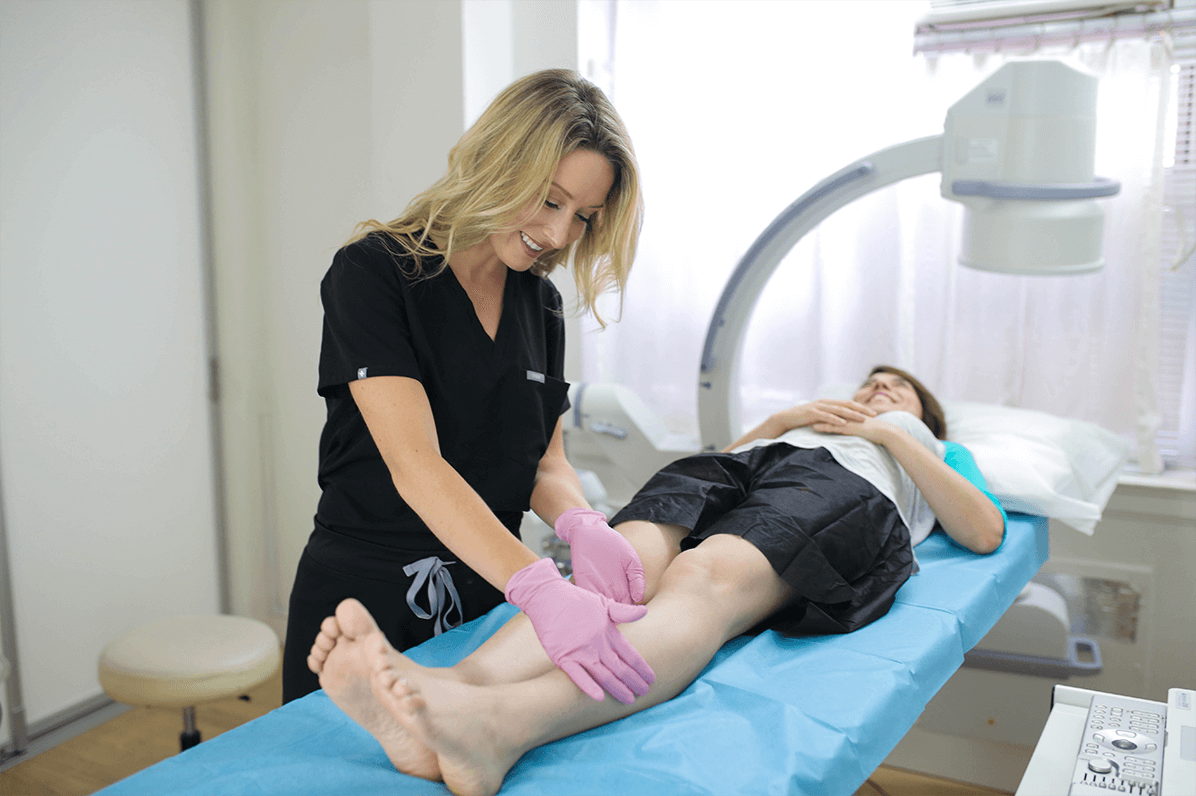 We know health insurance is confusing so we will help you check if you're covered:
By emailing or contacting us, you are accepting the inherent privacy limitations of online communication. For more information, please read our Digital Communications document. Please respond "STOP" to any text messages to opt out.
Do I need vascular surgery for varicose veins?
No, you don't need vascular surgery for varicose veins and spider veins. Vascular surgery used to be the favored treatment long ago, but it's now obsolete because advanced technologies have paved the way for minimally invasive vein treatments. The following are the advantages of minimally invasive vein treatments:
Success: High success rate of over 97%.
Comfort: No pain and discomfort because they're performed under local anesthesia.
Minimal Side Effects: Mild discomfort and side effects after the vein treatment.
Safe: Negligible risk of complications.
Quick: Conclude within 30 to 60 minutes.
No Downtime: No downtime or extended recovery period.
Insurance Coverage: Covered by most insurance plans if you have underlying vein disease.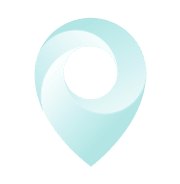 Visit Our Long Island Vein Treatment Center
What happens during the vein treatment process?
You must find vein doctors who carefully diagnose the root cause of your vein problems before performing the minimally invasive vein treatments. The following is an overview of the step-by-step vein treatment process:
Diagnosis: The vein doctor uses the latest vascular imaging techniques to diagnose the root cause of your vein problems and curate the ideal vein treatment plan.
Primary Treatment: The vein doctor treats the underlying chronic venous insufficiency with radiofrequency ablation, endovenous laser ablation, or VenaSeal.
Cosmetic Treatment: The vein doctor removes the superficial varicose veins and spider veins with ambulatory phlebectomy or sclerotherapy.
Recovery: The vein doctor discusses your post-treatment recovery guidelines, following which you can resume your daily activities immediately.
Long Island
Vein Specialists
Meet your Long Island NY Vein Doctor
With Harvard Trained Medical Directors, our vein clinic Long Island sources only the top spider and varicose vein experts in the country.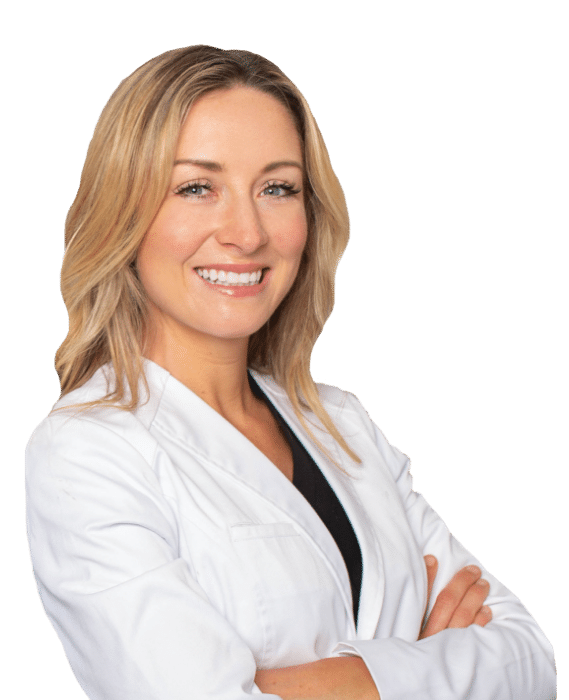 Join thousands of happy patients just like you
Vein treatments are often covered by major medical insurances, including Medicare. How do you know if your insurance will cover your vein treatment?