Top Long Island Vein Doctors
Dr. Caroline Novak: The Best Vein Doctor Near Mineola
Introducing Dr. Caroline Novak, the Best Vein Doctor Near Mineola
Dr. Caroline Novak is widely recognized as the best vein doctor near Mineola, NY. You don't have to take our word for it — you can go through her patients' 5-star ratings and reviews for yourself. Dr. Novak has excellent bedside manners, perfect credentials, and she ensures your emotional and physical comfort during the vein treatment. However, what truly makes her the best vein doctor is her uniquely comprehensive vein treatment process, which addresses the root cause of your specific vein problems. Her comprehensive vein treatment ensures optimal and lasting results with little-to-no risk of recurrence.
Dr. Caroline Novak is the leading double board-certified vascular surgeon at Vein Treatment Clinic's office in Long Island's north shore. She's currently seeing patients at a temporary location within the Truth and Beauty Med Spa in Roslyn Park, right alongside the Long Island Expressway. However, this is a temporary location while we establish the state-of-the-art facility at 350 Jericho Turnpike, Jericho, where she'll eventually see patients after the 1st of March, 2021. Our vein clinic is less than 10 minutes from Mineola via Willis Ave. You may schedule a consultation online or call us at +1 631-919-4495.
Please continue reading for a comprehensive guide to Dr. Novak's unique vein treatment process.
Most vein problems, including spider veins and varicose veins, are caused by underlying chronic venous insufficiency. Venous insufficiency is a circulatory disorder wherein the collapse of your vein valves makes blood flow backward and accumulate in your leg veins. The continued accumulation of blood in the leg veins leads to vascular dilation, leading to spider veins and varicose veins. The earliest signs of vein disease include leg heaviness, frequent leg cramps, restless leg syndrome, leg pain, and leg swelling, especially at the end of the day or after long periods of sitting or standing still.
Most medical centers and vein doctors treat spider veins and varicose veins with cosmetic procedures that don't address the root cause, leading to a high risk of recurrence. However, Dr. Novak always starts her vein treatment process with a detailed consultation to identify the risk of vein disease. She examines your leg veins, discusses your symptoms, and reviews your medical history to determine the likelihood that you have vein disease. She'll ask you if you experience the symptoms of venous insufficiency, such as leg heaviness and frequent leg cramps, following which she'll make an assessment.
Dr. Caroline Novak is a registered physician in vascular imaging, one of the most important skills in diagnosing and treating vein disease. Dr. Novak always performs a thorough vascular imaging test called Doppler Ultrasound. During this test, ultrasound is used to visualize the direction of blood flow in your leg veins on a computer screen. Backward blood circulation and accumulated blood in the leg veins reveal that you have underlying venous insufficiency. Besides diagnosing vein disease, the vascular imaging results also support your insurance claims, helping you get better insurance coverage.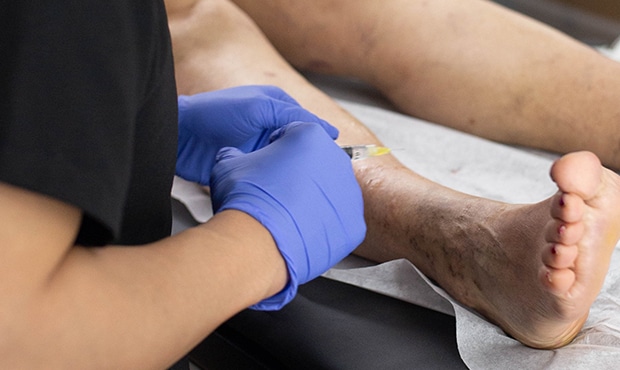 We know health insurance is confusing so we will help you check if you're covered:
By emailing or contacting us, you are accepting the inherent privacy limitations of online communication. For more information, please read our Digital Communications document. Please respond "STOP" to any text messages to opt out.
Dr. Caroline Novak collaboratively plans your entire vein treatment process. She explains your diagnosis and discusses your vein treatment options. If you have underlying vein disease, your options include radiofrequency ablation, endovenous laser ablation, or VenaSeal. Once the vein disease is treated, she can remove the superficial varicose veins and spider veins using ambulatory phlebectomy or sclerotherapy. Dr. Novak also considers your medical history, cosmetic goals, and insurance coverage options while recommending the ideal vein treatments. You also receive a complete cost breakdown of all vein treatments with and without insurance coverage, so you don't have to worry about surprise billing.  
If you have underlying venous insufficiency, your treatment starts with radiofrequency ablation, endovenous laser ablation, or VenaSeal. During the ablative procedures, the vein doctor makes a small incision on the skin's surface to insert a small metallic tube into the diseased vein under ultrasound guidance. Once activated, the catheter delivers thermal or laser energy to destroy the diseased vein. During VenaSeal, the vein doctor simply injects a medical adhesive into the diseased saphenous vein. In all cases, the accumulated blood reroutes to healthier leg veins, and the diseased vein eventually gets absorbed by the body.
If you don't have underlying vein disease, or after the primary vein treatment, the vein doctor recommends ambulatory phlebectomy or sclerotherapy for the superficial varicose veins and spider veins. During ambulatory phlebectomy, the vein doctor removes the bulging leg veins through small incisions on the skin's surface. During sclerotherapy, the vein doctor injects a medicine called sclerosant into the spider veins to make them shrink and eventually fade away from the skin's surface. Sclerotherapy is the best spider vein treatment because it's painless and effective — the spider veins gradually fade away from your skin within 3 weeks.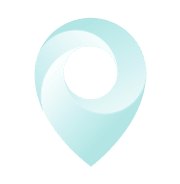 Visit Our Long Island Vein Treatment Center
Dr. Caroline Novak discusses your entire post-treatment recovery and aftercare guidelines. You have to wear compression stockings for several weeks to facilitate optimal blood circulation in your leg veins. You must also walk frequently and engage in cardiovascular activities that work your calf muscles, such as running, swimming, and cycling. You'll have to avoid lifting heavy objects for a few days. However, besides these simple guidelines, you can resume all your daily activities and work the same day. In fact, most of Dr. Novak's patients seek vein treatment during the work's lunch break and resume working immediately.
Long Island
Vein Specialists
Meet your Long Island NY Vein Doctor
With Harvard Trained Medical Directors, our vein clinic Long Island sources only the top spider and varicose vein experts in the country.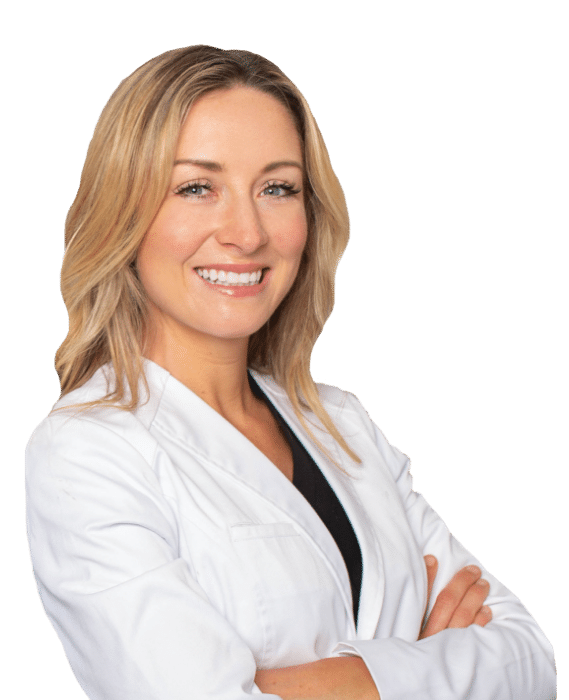 Join thousands of happy patients just like you
Vein treatments are often covered by major medical insurances, including Medicare. How do you know if your insurance will cover your vein treatment?