Top Long Island Vein Doctors
7 Qualities of the Best Vein Doctor Near Franklin Square
Introducing Dr. Caroline Novak
Dr. Caroline Novak is the leading vein doctor at Vein Treatment Clinic, a state-of-the-art medical center on the north shore of Long Island. She's currently seeing patients at a temporary location within the Truth and Beauty Med Spa at 250 S Service Rd, Roslyn Heights. However, starting on the 1st of March, she'll see patients at our upcoming state-of-the-art vein center at 350 Jericho Turnpike, Jericho, right off the long island expressway. Our vein clinic is highly accessible to patients from Franklin Square, located less than 15 minutes away via New Hyde Park Rd.
Dr. Caroline Novak has a flawless reputation with 5-star ratings and reviews from all her patients. Her perfect ratings indicate that she maintains a perfect track record and exceptional standards of patient care. One of her recent patients said, "I am very satisfied with the vein facility. I recommend it to everyone I know for their professionalism and commitment to the patients. Ivana, at the front desk, is very professional, courteous, and attentive to all the clients. I recommend the vein doctor and her experience in the field."
Dr. Caroline Novak is double board-certified in internal medicine and venous medicine. She's certified by the American Board of Venous and Lymphatic Medicine, an organization that certifies the top 1% of vein doctors. To get board-certified, doctors must go through immense professional challenges and milestones. They must complete their residencies and fellowships from reputable medical institutions and pass several tests. Furthermore, they must stay abreast of the latest innovations in vein care, establishing them as some of the most experienced and forward-thinking doctors in the field.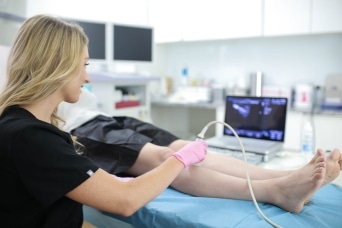 We know health insurance is confusing so we will help you check if you're covered:
By emailing or contacting us, you are accepting the inherent privacy limitations of online communication. For more information, please read our Digital Communications document. Please respond "STOP" to any text messages to opt out.
#4. Excellent Educational Background
Dr. Caroline Novak has an excellent educational background. She graduated with Honors from the prestigious University of Chicago, graduated at the top of her class from the University of Illinois Medical School, and completed her residency at the Northwestern Memorial Hospital in Chicago. Dr. Novak has won numerous "teacher of the year" awards during her time at Northwestern Memorial and the Memorial Sloan Kettering Cancer Center. As such, Dr. Novak has accrued various laurels, awards, and honors throughout her career, signs of an incredibly distinguished education and training.
#5. Accredited Vein Clinic
Dr. Caroline Novak currently leads the state-of-the-art Vein Treatment Clinic in Long Island, which, in turn, is affiliated with VIP Medical Group, one of the nation's leading collectives of vein doctors and medical centers. Our vein clinic is equipped with the latest vein treatment technologies and equipment, such as ClosureFAST, ClariVein, and VNUS. These technologies assist in the latest vein treatments, ensuring optimal results without complications or downtime. Furthermore, our vein clinic has passed numerous standards, tests, and regulations, making it an accredited vein center of excellence.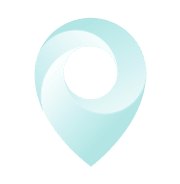 Visit Our Long Island Vein Treatment Center
#6. Minimally Invasive Treatments
Dr. Caroline Novak is a registered physician in vascular imaging, and she has specialized training in the latest minimally invasive vein treatments, including radiofrequency ablation, endovenous laser ablation, VenaSeal, and sclerotherapy. These minimally invasive procedures have nearly perfect success rates, they're painless and comfortable, carry a negligible risk of complications, and conclude within an hour with no downtime. Dr. Novak only provides minimally invasive vein treatments, and that's why her patients can usually resume their daily activities immediately with no recovery period. But vein treatments involve so much more.
Most medical centers and vein doctors treat spider veins and varicose veins without investigating their root cause. Dr. Novak understands that most vein problems are caused by underlying chronic venous insufficiency, a circulatory disorder wherein the collapse of your vein valves makes blood accumulate in your leg veins. As such, she performs advanced vascular imaging tests to visualize the blood flow in your leg veins, identifying underlying vein disease. She uses that information to curate a personalized vein treatment plan that ensures lasting results. Her considered vein treatment approach minimizes the risk of your vein problems returning.
Dr. Caroline Novak has a strict "no surprise billing" policy at her vein center. And this policy is ensured through various steps in the vein treatment process. You can send your insurance coverage details to the vein care staff and request insurance verification before your first appointment. During your appointment, Dr. Novak discusses your vein treatment options while considering your insurance. You get a complete breakdown of the costs of your vein treatments with and without insurance coverage. As such, you know exactly what you'll owe at the end of the treatment. We accept all major insurance plans, including Medicare.
Long Island
Vein Specialists
Meet your Long Island NY Vein Doctor
With Harvard Trained Medical Directors, our vein clinic Long Island sources only the top spider and varicose vein experts in the country.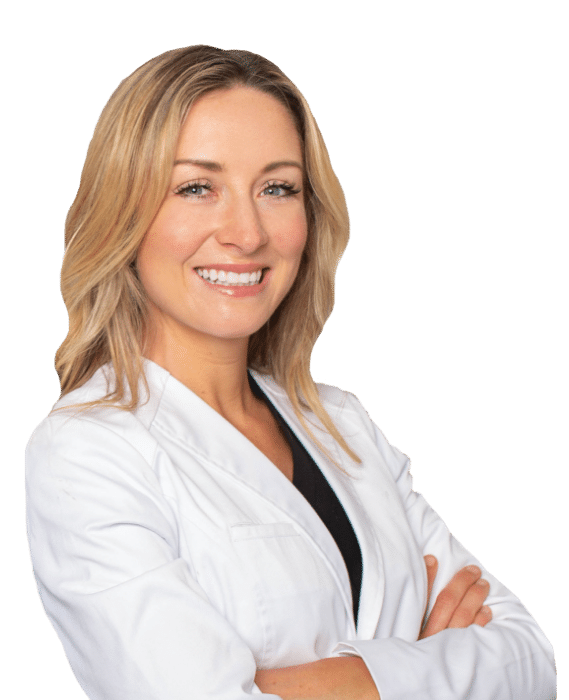 Join thousands of happy patients just like you
Vein treatments are often covered by major medical insurances, including Medicare. How do you know if your insurance will cover your vein treatment?