Top Long Island Vein Doctors
Who is the Best Vein Doctor Near Commack?
Dr. Kamran Saraf: The Best Vein Doctor Near Commack
Dr. Kamran Saraf is the leading vein doctor at Vein Treatment Clinic's state-of-the-art office in Lindenhurst. He's widely considered the best vein doctor near Commack because his vein center is located on the Montauk Highway bordering Suffolk County and Nassau County, a short 20-minute drive from Commack via New York State Reference Rte 908K. You may schedule an appointment with him online or call us at +1 631-212-1456.
Please continue reading to learn more about Dr. Saraf and his exceptional vein treatment process.
Dr. Kamran Saraf is an incredibly popular vein doctor with a perfect track record. That might sound like an exaggeration, but it's backed by 5-star ratings and reviews from all his patients. One of his recent patients said, "The vein doctors here are SO nice! I had spider vein treatment once before I got pregnant, and all the veins came back. The doctor here explained everything. Everyone is so nice and welcoming."
Bachelor's degree in Neurophysiology from the University of Maryland.
Master's degree in Physiology and Biophysics from Georgetown University.
Medical degree from the University of Miami.
General Surgery training at Texas Medical Center, the world's largest medical facility.
Residency in Anesthesiology at the University of Miami / Jackson Memorial Hospital.
Fellowship training at the University of Pittsburgh Medical Center.
Diagnosis & Treatment Process
What truly sets Dr. Saraf apart is his uniquely comprehensive vein treatment process. He only provides minimally invasive vein treatments to ensure optimal comfort, convenience, and painlessness with no downtime. And he conducts a thorough investigation to identify and treat the root cause of your vein problems instead of just the symptoms, ensuring lasting results. The following is a step-by-step overview of Dr. Saraf's diagnosis and treatment process.
Your vein treatment starts with a private consultation with Dr. Saraf. The goal is to determine if there's a likelihood of underlying venous insufficiency. Identifying vein disease is one of the most essential components of vein treatment. Most vein problems are caused by venous insufficiency, a dangerous medical condition wherein the collapse of your vein valves makes blood accumulate in your leg veins. Unfortunately, most medical spas and inexperienced vein doctors treat the visible spider veins and varicose veins without adequate investigation. Consequently, the spider veins return later because the underlying disease hasn't been treated.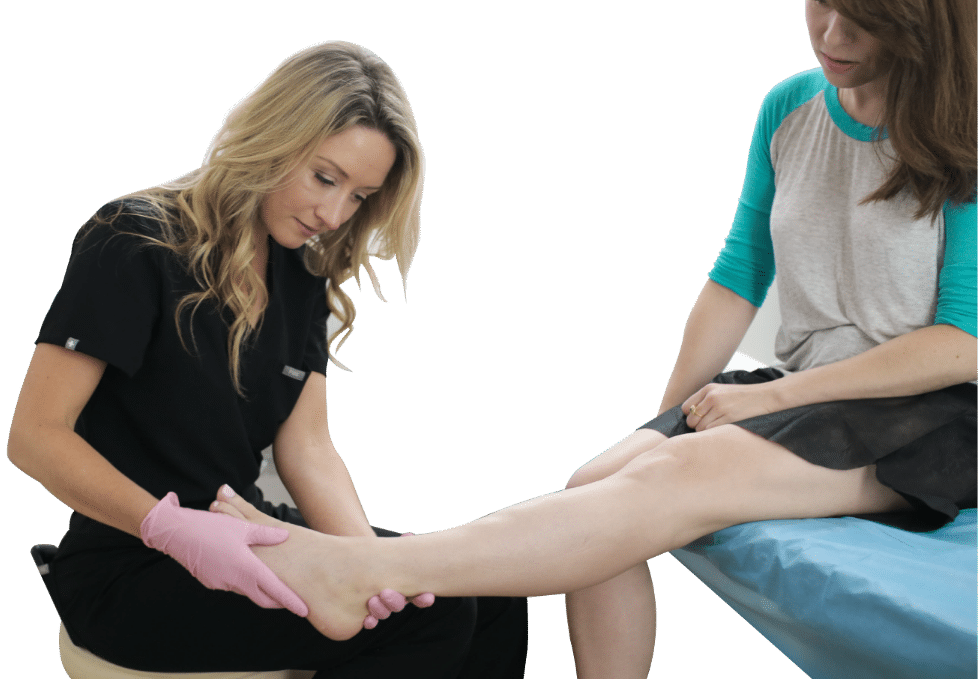 We know health insurance is confusing so we will help you check if you're covered:
By emailing or contacting us, you are accepting the inherent privacy limitations of online communication. For more information, please read our Digital Communications document. Please respond "STOP" to any text messages to opt out.
Dr. Saraf favors comprehensive treatments that address the root cause of your vein problems, minimizing the risk of recurrence. He carefully examines your leg veins, reviews your medical history, and discusses your symptoms. He also asks you to describe how you feel — whether you're experiencing leg heaviness, leg swelling, leg pain, restless leg syndrome, frequent leg cramps, or other signs and symptoms of vein disease. He looks through your medical history to determine if you have a history of deep vein thrombosis — people with a history of DVT are far more likely to experience venous insufficiency.
The consultation is followed by an advanced diagnostic procedure. The vein doctor runs various vascular imaging tests, like Duplex Ultrasound, to project a visual representation of the blood flow in your leg veins to a computer screen. The vascular imaging test conclusively reveals if you have venous insufficiency and the diseased saphenous vein responsible for your vein problems. The vascular imaging test also serves another important function — it can be used as visual evidence to support your insurance claims, improving your chance of getting better insurance coverage for your treatment.
After the diagnosis, the vein doctor discusses your treatment options. He'll describe all the possible minimally invasive vein treatments, including radiofrequency ablation, endovenous laser ablation, VenaSeal, ambulatory phlebectomy, and sclerotherapy. He'll explain what you can expect from the procedure, the pros, cons, cost of treatment, and insurance coverage options. Some treatments are eligible for insurance coverage, and some aren't — the level of coverage also differs based on your specific insurance details. Dr. Saraf discusses all your options and recommends the ideal vein treatment for your specific needs.
Step 3: Primary Treatment
If you have underlying venous insufficiency, your vein treatment will start with radiofrequency ablation, endovenous laser ablation, or VenaSeal. During the ablative procedures, the vein doctor makes a small incision on the skin's surface to insert a catheter or laser fiber that generates thermal or laser energy to close the diseased vein's walls, rerouting the accumulated blood to healthier veins. During VenaSeal, the vein doctor injects a medical adhesive into the diseased vein to fuse its vein walls, turning it into scar tissue that gets absorbed by the body. All minimally invasive vein treatments are performed under local anesthesia, so you don't feel any pain.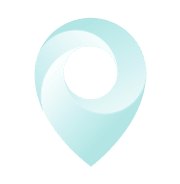 Visit Our Long Island Vein Treatment Center
Step 4: Cosmetic Treatment
If you don't have underlying venous insufficiency, or after the primary vein treatment, the vein doctor recommends ambulatory phlebectomy or sclerotherapy for the superficial varicose veins and spider veins. Ambulatory phlebectomy involves making small incisions on the skin's surface to physically extract the superficial varicose veins. Sclerotherapy involves injecting a sclerosant solution into the spider veins to fuse their walls, turning them into hardened tissues eventually absorbed by the body. The spider veins gradually fade away in 2 to 3 weeks, though you might need additional treatments.
Dr. Saraf's comprehensive diagnosis and treatment process conclude within an hour with no downtime. He'll provide a detailed overview of your recovery guidelines to ensure a smooth and optimal recovery. You'll be asked to wear compression stockings for several weeks and avoid heavy lifting for a few days. However, you can resume most of your daily work and activities immediately.
Long Island
Vein Specialists
Meet your Long Island NY Vein Doctor
With Harvard Trained Medical Directors, our vein clinic Long Island sources only the top spider and varicose vein experts in the country.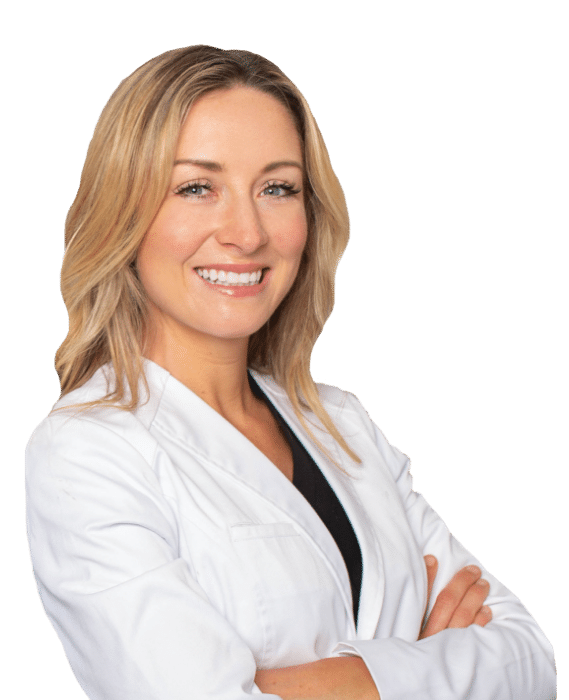 Join thousands of happy patients just like you
Vein treatments are often covered by major medical insurances, including Medicare. How do you know if your insurance will cover your vein treatment?