Top Long Island Vein Doctors
Where Can I Find the Best Vein Clinic Near Me (Bellmore, Long Island)?
Vein Treatment Clinic, the best vein clinic near me (Bellmore, Long Island), is on 481 West Montauk Highway.
Vein Treatment Clinic is located on 481 West Montauk Highway, Lindenhurst, New York. It's the best state-of-the-art spider vein clinic near me (Bellmore), especially since it's a short 5-minute drive from the Southern State Pkwy, connecting it to several neighboring towns in Long Island, including Bellmore, Hempstead, Oceanside, Freeport, etc. Patients from Bellmore can reach our spider vein center in less than 10 minutes via NY-27 E and NY-27A or within 15 minutes via the Southern State Pkwy and Great Neck Rd. As you drive down the highway, you'll find our vein center next to the Bergen Point Golf Course and the Southward Ho Country Club. Our vein clinic has plenty of parking spaces.
What makes Vein Treatment Clinic the best spider vein center in Long Island, NY?
Vein Treatment Clinic isn't just the most accessible spider vein center in Long Island — it's the best vein center in Long Island, period. But you don't have to take our word for it — you can read our unanimous 5-star patient testimonials for yourself!
One of our patients said, "I've had vein problems and leg pain for years and am so happy I finally got the courage to get checked out. Doctors had great manners, were extremely knowledgeable, patient and understanding. Felt right at home from the moment I was greeted at the door by the staff. Despite fears of being seen during COVID, everyone was wearing masks, gloves and put my mind at ease. Treatment turned out to be very easy, with immediately noticeable results. Highly recommend to anyone!"
That review pretty accurately sums up what makes VTC Long Island so special — we care. Our vein doctors and vein care staff patiently examine your leg veins, discuss your medical history, talk about your lifestyle, review your insurance plans, and guide you towards the ideal vein treatment plan for your specific needs. We abhor cookie-cutter vein treatment templates, and instead provide a personalized vein care approach — no two vein treatments are alike because they're all customized to address your specific needs.
 We're also proud to say that our vein center is led by one of the country's most brilliant vein doctors — Dr. Caroline Novak. Dr. Novak is a double board-certified vascular surgeon with specialized training in venous medicine and internal medicine. She has an exceptional educational background, having completed one of the country's most renowned residency programs at the Northwestern Memorial Hospital in Chicago. She has also been formally recognized by the American Board of Venous and Lymphatic Medicine, an honor conferred upon the top 1% vein doctors.
Dr. Caroline Novak specializes in vascular imaging and the latest minimally invasive vein treatments, including radiofrequency ablation, endovenous laser ablation, VenaSeal, ambulatory phlebectomy, and sclerotherapy. She has performed hundreds of vein procedures without complications, maintaining a perfect track record after years of practice. Our state-of-the-art spider vein center provides all the cutting-edge technologies she needs to ensure your treatment journey is smooth, safe, and effective, including VNUS, ClariVein, ClosureFAST, etc. You can rest assured that you'll leave our spider vein clinic feeling and looking a whole lot better.
Vein Treatment Clinic's vein treatment process and protocols.
Step 1: Diagnosing the root cause of varicose veins and spider veins.
During your initial consultation, we examine your spider veins and varicose veins to determine if they're caused by underlying chronic venous insufficiency. Most vein problems are caused by underlying vein disease — we must diagnose the root cause before curating a treatment plan to ensure we target the actual problem and not just the symptoms. Our vein doctor examines your leg veins, discusses your medical history, and administers vascular imaging tests. Duplex Ultrasound is the best vascular imaging test to visualize the diseased saphenous vein responsible for the vein problems. After the diagnosis, we discuss your minimally invasive vein treatment options.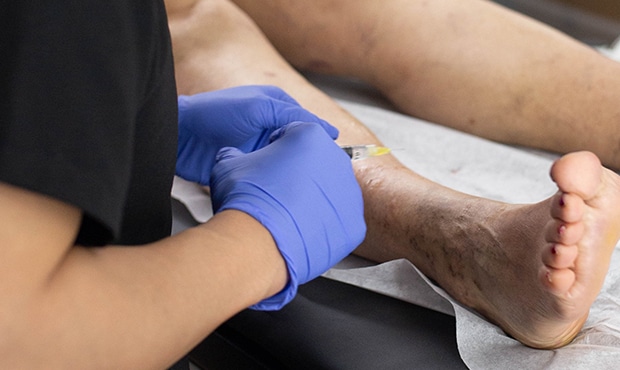 We know health insurance is confusing so we will help you check if you're covered:
By emailing or contacting us, you are accepting the inherent privacy limitations of online communication. For more information, please read our Digital Communications document. Please respond "STOP" to any text messages to opt out.
Step 2: Treating the underlying vein disease with minimally invasive vein treatments.
We treat venous insufficiency with minimally invasive vein procedures, including radiofrequency ablation, endovenous laser ablation, and VenaSeal. During these minimally invasive treatments, thermal energy, laser energy, or medical adhesives are used to either collapse or seal the diseased vein's walls, as identified through vascular imaging. Once the diseased vein collapses, the accumulated blood flows to healthier veins, restoring smooth blood circulation to the heart. Minimally invasive vein treatments usually conclude within an hour.
Step 3: Treating the superficial varicose veins and spider veins.
Treating the primary vein disease doesn't necessarily remove all the superficially visible varicose veins and spider veins. Our vein doctor may recommend the following treatments for the superficial leg veins — ambulatory phlebectomy or sclerotherapy. During ambulatory phlebectomy, the vein doctor removes the superficial varicose veins through incisions on the skin's surface. During sclerotherapy, the vein doctor injects a sclerosant solution into the spider veins to harden their vein walls, turning them into scar tissues that eventually fade away from the skin. Minimally invasive spider vein treatments conclude within 30 minutes, with no recovery period or complications. You can leave the vein clinic immediately and resume your daily activities.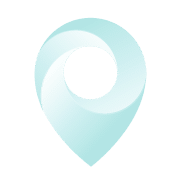 Visit Our Long Island Vein Treatment Center
Schedule an appointment at our vein treatment center near Bellmore, Long Island.
Vein Treatment Clinic is the best state-of-the-art vein center near Bellmore, Long Island. For more information, please schedule an appointment today.
Long Island
Vein Specialists
Meet your Long Island NY Vein Doctor
With Harvard Trained Medical Directors, our vein clinic Long Island sources only the top spider and varicose vein experts in the country.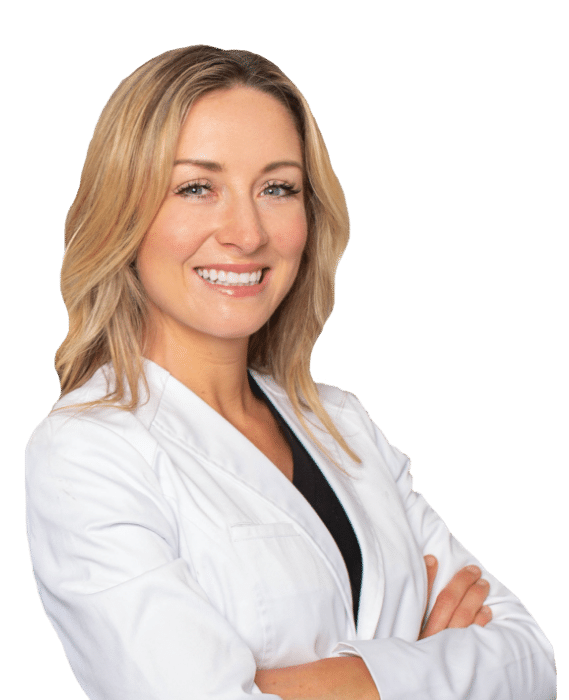 Join thousands of happy patients just like you
Vein treatments are often covered by major medical insurances, including Medicare. How do you know if your insurance will cover your vein treatment?