Top Long Island Vein Doctors
How Can I Find the Best Vein Clinic Near Mineola?
Step 1: Google "best vein clinic near Mineola" to find 5-star vein centers in accessible locations.
The first step to finding a good vein clinic near Mineola is through a simple Google search. When you google "best vein clinic near Mineola," you'll get a list of vein centers in the region, arched according to their distance from Mineola. You should focus on 5-star vein centers located a short drive away — vein treatments generally conclude quickly, allowing you to squeeze them into a tightly-packed schedule, but you can only utilize that advantage if you don't spend hours commuting back and forth. The vein center should also have 5-star ratings and reviews from all patients because it signifies excellent patient care standards and a perfect track record.
Vein Treatment Clinic is one of the best vein centers near Mineola because it satisfies both the requirements mentioned above. Our state-of-the-art vein center is located within the Truth and Beauty medical spa in Roslyn Park, less than 5 minutes from Mineola via Willis Ave — you can easily slide the treatment into a lunch break and return without missing any action. It also has 5-star ratings and rave reviews from all patients, all of whom fiercely vouch for their vein treatment experience. One of our patients recently said, "How wonderful these vein treatments are. Not only do my legs look amazing, but my legs feel lighter and not so heavy anymore. I should have done this years ago. Dr. Novak is very caring and really connects with her patients."
If you're interested in a consultation, you may schedule an appointment online or call us at +1 631-919-4495. You may also continue reading to learn more about finding good vein centers.
Step 2: Explore the vascular surgeon's years of experience, certifications, and overall profile.
You must find a vein clinic with an incredibly talented, experienced, and friendly vascular surgeon. You can usually find the vein doctor's online profile on their website's "about" page. Ideally speaking, you should find a board-certified vein doctor specializing in vascular imaging and the latest minimally invasive vein treatments. Even though board certification isn't necessary to practice vein care, it's an objective guarantor of skills and experience because it can only be attained after numerous professional accomplishments, such as residencies and fellowships.
Dr. Caroline Novak, the double board-certified vascular surgeon at VTC Long Island, is one of the most talented vein specialists on the island, perhaps even the country. After all, she's one of less than 1% of the vein doctors in the country to receive official recognition from the American Board of Venous & Lymphatic Medicine. She also has several years of experience with minimally invasive vein treatments, having performed hundreds of minimally invasive procedures with no downtime. Dr. Novak believes your vein treatment experience should be emotionally and physically comfortable, and she goes out of her way to ensure exceptional standards of patient care.
Step 3: Learn about their minimally invasive procedures, such as endovenous laser therapy and radiofrequency ablation.
After going through the vein centers' websites' "about" pages, you can also explore their vein treatment options. At this stage, you should immediately avoid vein centers providing vascular surgery or other surgical procedures — in 2020, there's no reason for vein doctors to treat vein diseases with complicated and risky surgical methods when minimally invasive treatments are far easier, more effective, and more accessible. You should only look for vein centers providing minimally invasive procedures, such as radiofrequency ablation, endovenous laser therapy, and sclerotherapy.
Vein Treatment Clinic, for example, only provides minimally invasive vein treatments for all vein diseases, including spider veins and varicose veins. We don't just provide minimally invasive treatments but also personalize them to address your unique needs and concerns. The following is an overview of our vein treatment process: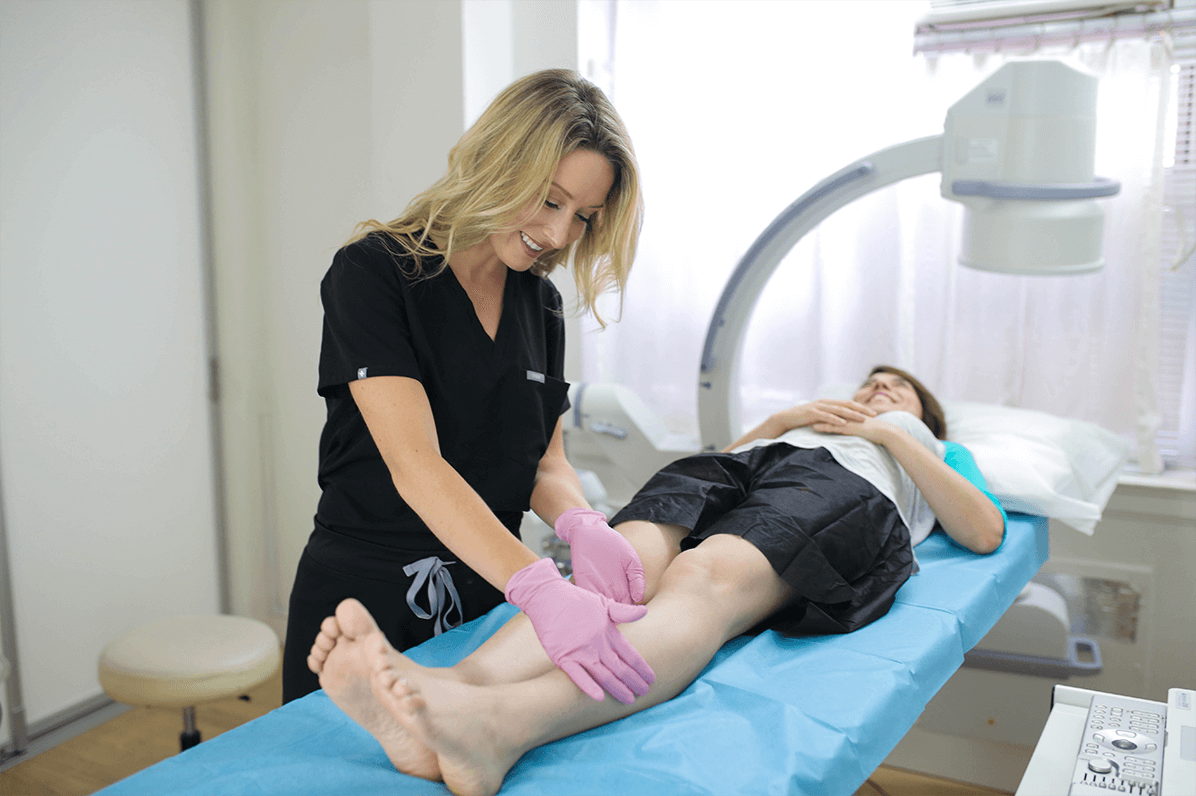 We know health insurance is confusing so we will help you check if you're covered:
By emailing or contacting us, you are accepting the inherent privacy limitations of online communication. For more information, please read our Digital Communications document. Please respond "STOP" to any text messages to opt out.
Step 1: The vein doctor carefully examines your spider veins and varicose veins to look for other signs and symptoms of underlying venous insufficiency, i.e., the circulatory disorder responsible for most vein diseases.
Step 2: We administer the latest vascular imaging tests, such as Duplex Ultrasound, to project a video of the blood flow in your leg veins to a computer, identifying the diseased vein.
Step 3: We discuss your minimally invasive vein treatment options, explaining the unique qualities and characteristics of each treatment.
Step 4: If you have underlying venous insufficiency, we treat it with radiofrequency ablation, endovenous laser therapy, or VenaSeal. These procedures use thermal energy, laser energy, or medical adhesives to collapse or fuse the diseased saphenous vein, restoring smooth blood circulation to the heart.
Step 5: If you don't have underlying vein disease, or after the primary treatment, we use ambulatory phlebectomy or sclerotherapy to remove the superficial varicose veins and spider veins.
Step 6: We discuss your post-treatment recovery guidelines and aftercare, and you can resume your daily activities immediately.
Step 4: Do the vein specialists help you with insurance coverage?
You should only consider a vein clinic that accepts all major insurance plans, including Medicare. Vein Treatment Clinic accepts all major insurance plans. In fact, we go beyond the bare minimum requirements and actively discuss your insurance coverage options to help you minimize your out-of-pocket vein treatment costs. In some cases, we also extend coverage to sclerotherapy if you have underlying vein disease.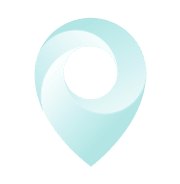 Visit Our Long Island Vein Treatment Center
Step 5: Schedule an appointment with the board-certified vascular surgeon.
Vein Treatment Clinic is a reputable vein treatment center currently in partnership with the luxurious Truth and Beauty Med Spa at 250 S Service Rd, Roslyn Heights, near Westbury Gardens. For more information, please schedule an appointment online or call us at +1 631-919-4495.
Long Island
Vein Specialists
Meet your Long Island NY Vein Doctor
With Harvard Trained Medical Directors, our vein clinic Long Island sources only the top spider and varicose vein experts in the country.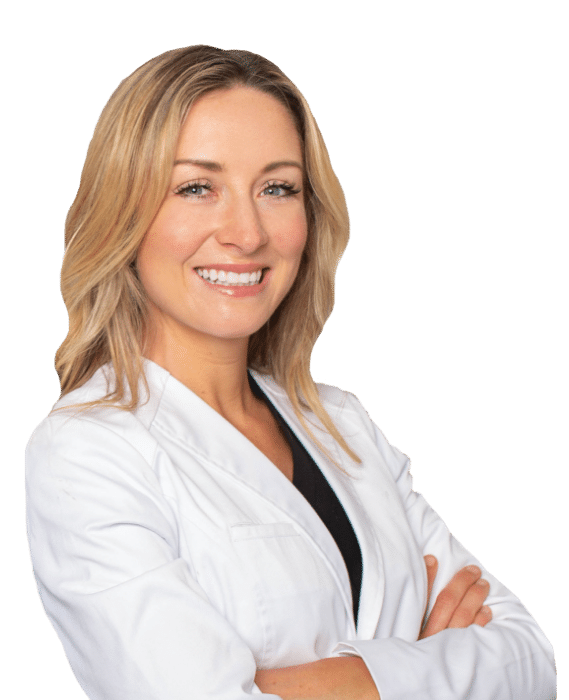 Join thousands of happy patients just like you
Vein treatments are often covered by major medical insurances, including Medicare. How do you know if your insurance will cover your vein treatment?