Top Long Island Vein Doctors
Schedule a Consultation at the Best Vein Center Near Hauppauge
Vein Treatment Clinic: The Best Vein Center Near Hauppauge
Vein Treatment Clinic is a state-of-the-art vein center with offices in Lindenhurst, Roslyn Heights, and a third facility opening soon in Jericho. All three locations are incredibly accessible to patients from Hauppauge and other neighboring regions. Our vein clinics also maintain perfect track records, as evidenced by our unanimous 5-star ratings and reviews from patients. The second half of this article will provide a detailed overview of our comprehensive vein treatment process, which allows us to maintain a perfect track record. For now, you may schedule an appointment online.
The following is an overview of our vein centers' locations and contact details:
VTC Lindenhurst: Our Lindenhurst office is located at 481 W Montauk Hwy, right on the border of Suffolk County and Nassau County. It's less than 20 minutes from Hauppauge via Sagtikos Pkwy and NY-27A W. You can call us at +1 631-212-1456.
This article provides a detailed overview of our vein treatment process, so you know what to expect when you schedule a consultation.
Step 1: Initial Consultation & Diagnosis
Your diagnosis and treatment process starts with an initial consultation with our exceptional vascular surgeons. Most medical spas and vein doctors take a cursory glance at your spider veins to recommend a sclerotherapy procedure. While sclerotherapy certainly removes the spider veins, it doesn't address the underlying vein disease. Most people aren't aware that spider veins and varicose veins indicate a dangerous medical condition called chronic venous insufficiency. Treating the superficial leg veins without addressing the root cause is a recipe for disaster because the spider veins may simply return later.
Vein Treatment Clinic takes a comprehensive approach to vein treatments. And that's why we have a thorough consultation and diagnostic procedure. Our vascular surgeons review your medical history, discuss your cosmetic goals, and run advanced vascular imaging tests to visualize the blood flow in your leg veins. Duplex ultrasound is the best vascular imaging test because it provides a visual representation of the direction of blood flow in your leg veins. Accumulated blood and backward blood circulation in the leg veins are clear indicators of venous insufficiency.
Step 2: Vein Treatment Plan
Our vascular surgeons curate a personalized vein treatment plan after the diagnosis. Several factors determine the exact vein treatments suitable for you — the diagnostic results, cosmetic concerns, cosmetic goals, medical history, and insurance coverage options. Our vein doctors discuss all your treatment options, including their potential risks, costs, and insurance coverage options. We provide all the information, empowering you to make an informed decision. We also recommend the ideal treatment options for your specific needs.
Step 3: Primary Vein Treatment
The primary vein treatment is meant for patients with underlying venous insufficiency. This is the medical treatment to address the underlying vein disease responsible for your spider veins and varicose veins. The best primary vein treatments include radiofrequency ablation, endovenous laser ablation, and VenaSeal. These minimally invasive vein treatments have the same underlying goal, i.e., closing the diseased saphenous vein to restore effective blood circulation to healthier leg veins. But they achieve this goal through different means.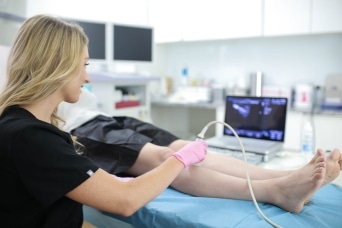 We know health insurance is confusing so we will help you check if you're covered:
By emailing or contacting us, you are accepting the inherent privacy limitations of online communication. For more information, please read our Digital Communications document. Please respond "STOP" to any text messages to opt out.
The ablative procedures (radiofrequency and endovenous laser ablation) involve using thermal energy or laser energy to close the diseased vein. The thermal and laser energy are channeled via a catheter or laser fiber inserted through an incision on the skin's surface. The VenaSeal procedure involves injecting a medical-grade adhesive into the diseased saphenous vein to seal its walls, turning it into a hardened tissue absorbed by the body. All minimally invasive vein treatments are equally effective and safe, with a negligible risk of complications.
Step 4: Cosmetic Vein Treatment
The cosmetic vein treatment is meant for patients with superficial varicose veins or spider veins, i.e., leg veins without underlying vein disease. As such, it's either recommended for patients if the vascular imaging tests reveal no vein disease or after the primary vein treatment. Ambulatory phlebectomy and sclerotherapy are the most effective cosmetic vein treatments — the former is suitable for small varicose veins bulging out from the skin's surface, and the latter is suitable for the visible spider veins on the skin's surface.
Ambulatory phlebectomy involves making small incisions on the skin's surface to physically extract the small varicose veins. Sclerotherapy involves injecting a special sclerosant solution into the spider veins to harden their vein walls, turning them into scar tissues that eventually get metabolized by the body. Sclerotherapy is highly-effective, but the results are usually seen in 2 to 3 weeks, and you may need multiple sessions. Your vein doctors will recommend the ideal collection of treatments for your specific needs.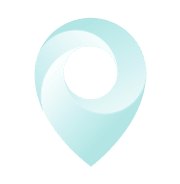 Visit Our Long Island Vein Treatment Center
Step 5: Recovery & Aftercare
The entire consultation, diagnosis, and treatment process conclude within an hour with no downtime. As such, vein treatment is a "lunchtime procedure" that doesn't severely affect your daily schedule. You can resume your daily activities and work as soon as you leave the vein center, though you'll have to wear compression stockings for a few weeks. Your vein doctor will provide a detailed list of recovery guidelines before you leave the vein clinic.
Long Island
Vein Specialists
Meet your Long Island NY Vein Doctor
With Harvard Trained Medical Directors, our vein clinic Long Island sources only the top spider and varicose vein experts in the country.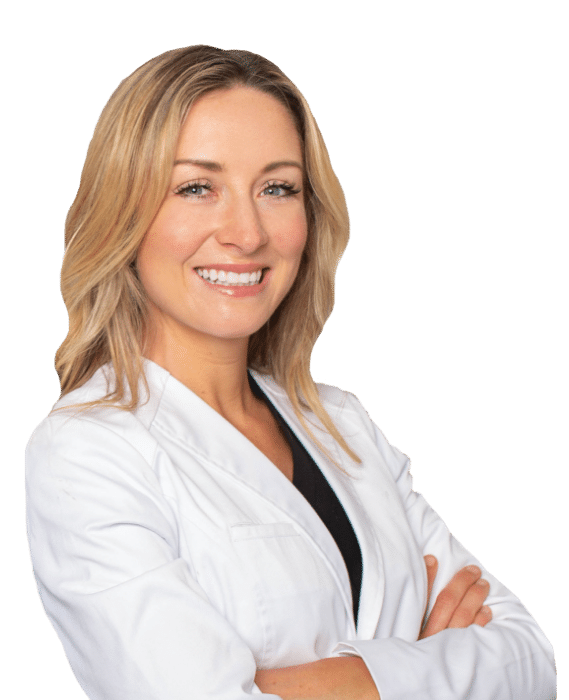 Join thousands of happy patients just like you
Vein treatments are often covered by major medical insurances, including Medicare. How do you know if your insurance will cover your vein treatment?