Top Long Island Vein Doctors
Varicose Vein Center in Long Island: FAQs About Varicose Vein Treatment
Varicose vein center in Long Island answers important questions about varicose vein treatments.
Vein Treatment Clinic, Long Island, is a highly-reputable varicose vein center in Long Island with perfect 5-star ratings and reviews from patients. Our vein clinic specializes in the latest minimally invasive procedures used to treat varicose veins and spider veins. When you consult our vein center, we diagnose the root cause of your varicose veins and provide the most effective varicose vein treatments for your specific needs.
Dr. Caroline Novak, a compassionate and friendly board-certified vein doctor, is our vein center's medical director. Dr. Novak has performed hundreds of minimally invasive varicose vein treatments without complications. She believes varicose vein treatments should be physically and emotionally comfortable, so she carefully discusses every aspect of the minimally invasive procedure with her patients. Our board-certified vein doctor is so popular that patients often fly from across the country to consult her.
You can consult our board-certified vein doctor in our vein treatment center in Lindenhurst, located on the Montauk Highway bordering Suffolk County and Nassau County, beside the popular Southward Ho Country Club. We realize that you probably have some questions and concerns about varicose vein treatments. In this article, our vein doctor answers some of the most important questions about vein disease and varicose vein treatments.
Are swollen leg and frequent leg cramps signs of vein diseases?
Yes, swollen legs and frequent leg cramps are common warning signs of vein disease, aka chronic venous insufficiency.
Chronic venous insufficiency is a circulatory disorder in which your vein valves collapse. In healthy veins, the vein valves act like one-way doors, allowing one-way blood circulation to the heart. When your vein valves collapse, blood flows backward due to gravity, eventually pooling in your leg veins.
The continued accumulation of blood in leg veins leads to varicose vein problems, including swollen legs, frequent leg cramps, throbbing leg veins, restless legs syndrome, spider veins and varicose veins. Most of the signs of vein diseases worsen at the end of the day or after long periods of sitting or standing.
What happens if I don't seek varicose vein treatments?
If you notice signs and symptoms of vein diseases, you must seek varicose vein treatment immediately. Venous insufficiency is a chronic condition, i.e., it worsens over time, eventually leading to severe complications. As such, if you don't consult vein experts promptly, you may eventually suffer from profuse bleeding, skin diseases, skin discoloration, leg ulcers, and deep vein thrombosis.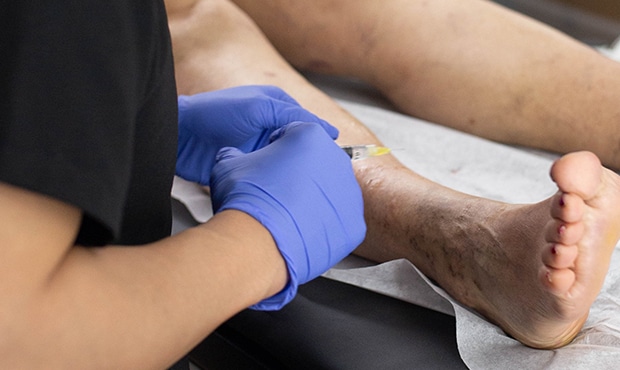 We know health insurance is confusing so we will help you check if you're covered:
By emailing or contacting us, you are accepting the inherent privacy limitations of online communication. For more information, please read our Digital Communications document. Please respond "STOP" to any text messages to opt out.
Why do vein experts recommend minimally invasive procedures instead of vascular surgery?
Vascular surgery is an outdated method of varicose veins removal. In the past, the only way to treat vein diseases was through complicated vascular surgeries with a high risk of complications, such as deep vein thrombosis and infections. However, vein experts no longer recommend vascular surgeries for vein removal because of advanced vein care techniques, technologies, and treatments.
Minimally invasive varicose vein treatments ensure diseased veins removal without side effects or complications, and they conclude within an hour with no downtime. Minimally invasive vein treatments are also a lot more effective, with a 97% success rate. As such, you should only consult state-of-the-art vein clinics that provide the latest minimally invasive procedures.
What are the best minimally invasive varicose vein treatments?
The best minimally invasive varicose vein treatments are radiofrequency ablation, endovenous laser ablation, and VenaSeal. During these minimally invasive procedures, the vein doctor channels thermal energy, laser energy, or medical adhesives to collapse or seal the diseased saphenous vein. Once the diseased vein is sealed, the accumulated blood reroutes to healthier veins, restoring smooth blood circulation to the heart.
After the diseased veins removal, your vein doctor may recommend minimally invasive treatments for cosmetic improvements, i.e., removing the superficial varicose veins and spider veins. Sclerotherapy is the best minimally invasive spider vein treatment. During sclerotherapy, the vein specialist injects a medicine called sclerosant into the spider veins, turning them into hardened scar tissues that eventually get absorbed by the body.
Isn't veins removal dangerous?
Patients are often concerned when we tell them the minimally invasive procedure necessitates veins removal. However, removing the diseased saphenous vein is completely safe. The diseased saphenous vein is useless anyway, and it leads to severe complications. Once the diseased vein is removed, the accumulated blood simply flows to other healthier veins, restoring smooth blood circulation.
Can I get insurance coverage for varicose vein treatment?
You can get insurance coverage for medically necessary varicose vein treatments if you're suffering from underlying venous insufficiency. Radiofrequency ablation and endovenous laser ablation are covered by most insurance plans because they're necessary procedures.
Sclerotherapy isn't covered by insurance plans because it's a cosmetic procedure that removes the visible spider veins from the skin's surface, without addressing the underlying vein disease. However, some vein clinics and vein specialists include sclerotherapy within the primary varicose vein treatment, so you don't have to pay for it separately. You can discuss this option with your vein specialists.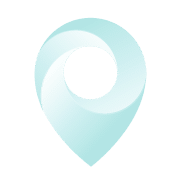 Visit Our Long Island Vein Treatment Center
Consult Our Board-Certified Vein Doctor Today
​Vein Treatment Clinic is a state-of-the-art vein clinic with one of the country's finest board-certified vein specialists. We carefully examine the root cause of your vein problems to recommend the best varicose vein treatments for your specific needs. For more information, please schedule an appointment with our vein doctor today.
Long Island
Vein Specialists
Meet your Long Island NY Vein Doctor
With Harvard Trained Medical Directors, our vein clinic Long Island sources only the top spider and varicose vein experts in the country.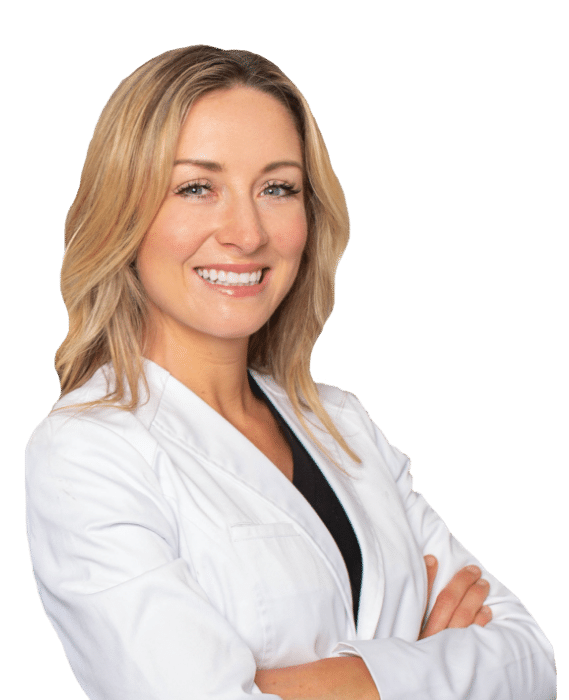 Join thousands of happy patients just like you
Vein treatments are often covered by major medical insurances, including Medicare. How do you know if your insurance will cover your vein treatment?