Top Long Island Vein Doctors
Best Spider Vein Treatment Clinic in Islip, Long Island
Best State-of-the-Art Spider Vein Treatment Clinic in Islip, Long Island
Are you looking for the best state-of-the-art spider vein treatment clinic in Islip? Well, allow us to introduce you to Vein Treatment Clinic, the best varicose vein and spider vein treatment center in Long Island, located on the Montauk Highway bordering Suffolk County in Lindenhurst, a short 15-minute drive from the Islip Town Hall via NY-27 E or Southern State Parkway. Even though Vein Treatment Clinic isn't technically in Islip, it's close enough to be the best spider vein treatment clinic in Islip, Long Island.
But why is Vein Treatment Clinic the best state-of-the-art vein clinic? While there are several great state-of-the-art vein clinics in Long Island, ours is one of the few vein centers with a perfect track record, as evidenced by our 5-star ratings and reviews from patients. At Vein Treatment Clinic, we believe that all vein treatment plans must be personalized to the patient's individual needs, ensuring optimal results without significant side effects or complications.
Vein Treatment Clinic, Long Island, also has an extremely streamlined vein care process. During your initial consultation, our board-certified vein specialists diagnose the root cause of your vein problems using advanced vascular imaging tests. Following the diagnosis, we discuss all your minimally invasive treatment options, collectively curating treatment plans that address your underlying vein problems, aesthetic expectations, insurance plans, and lifestyle. We only provide minimally invasive vein treatments that conclude within an hour with no downtime, so you don't have to take time off work.
Vein Treatment Clinic also understands that varicose vein treatments may be too costly for comfort for some people. However, we believe medically-necessary procedures must be accessible to everyone. We accept all major insurance plans, discuss your insurance coverage options, and our vein care specialists do everything in their power to help you get the best insurance coverage possible. We care about your physical and emotional comfort, and we do everything possible to ensure your vein treatment process is safe, efficient, and comfortable.
Best Board-Certified Vein Doctor in Long Island
Finding the best board-certified vein doctor or vein specialists is just as important, if not more, as finding the best state-of-the-art vein clinic in Long Island. Dr. Caroline Novak is widely considered one of the best board-certified vein specialists, not just in Long Island but all over the United States. Dr. Novak is so popular that her patients often fly over from across the country for consultations.
Dr. Caroline Novak is a double board-certified vein doctor, specializing in internal medicine and venous disease. She graduated with honors from the University of Chicago, followed by the University of Illinois Medical School. Dr. Novak also completed her residency at Northwestern Memorial Hospital in Chicago, one of the most prestigious residency programs in the United States. Besides a stellar educational background, Dr. Novak has also received formal recognition from the American Board of Venous Medicine for her contributions to vein care.
Dr. Caroline Novak currently serves as the medical director at Vein Treatment Clinic, Long Island, where she specializes in vascular imaging and the latest minimally invasive varicose vein treatment options, such as radiofrequency ablation, endovenous laser ablation, and sclerotherapy. Dr. Novak carefully examines your leg veins and administers vascular imaging tests to diagnose the root cause of your vein problems before curating the ideal vein treatment plans for your specific needs.
As a board-certified vein doctor, Dr. Novak brings incredible skills, talent, and years of experience into her vein care practice. But that's not all — Dr. Novak also has an incredibly kind and compassionate attitude that allows her to alleviate her patients' fears and concerns. She patiently explains every step involved in the varicose vein treatment process so you know exactly what to expect from the procedure.
Best Minimally Invasive Varicose Vein Treatment
Radiofrequency ablation is widely considered the best minimally invasive varicose vein treatment. During the radiofrequency ablation procedure, the vein doctor administers local anesthesia to create an incision on your skin's surface. The vein doctor inserts a catheter through the incision, using ultrasound guidance to drive it into the diseased saphenous vein. Once the catheter is in place, the vein doctor delivers radiofrequency waves into the vein's walls. The radiofrequency waves heat the vein walls, sealing them shut and rerouting the accumulated blood to healthier veins.
Radiofrequency ablation causes minimal pain or discomfort, has a negligible risk of side effects or complications, and has an incredibly high 97% success rate. As a minimally invasive procedure, radiofrequency ablation is conducted on an outpatient basis, i.e., it concludes within an hour with no downtime, and you can resume most of your daily activities immediately. Radiofrequency ablation is a medically necessary procedure, so it's covered by most insurance plans. Your vein doctor may also recommend endovenous laser ablation or VenaSeal as possible alternative minimally invasive treatments.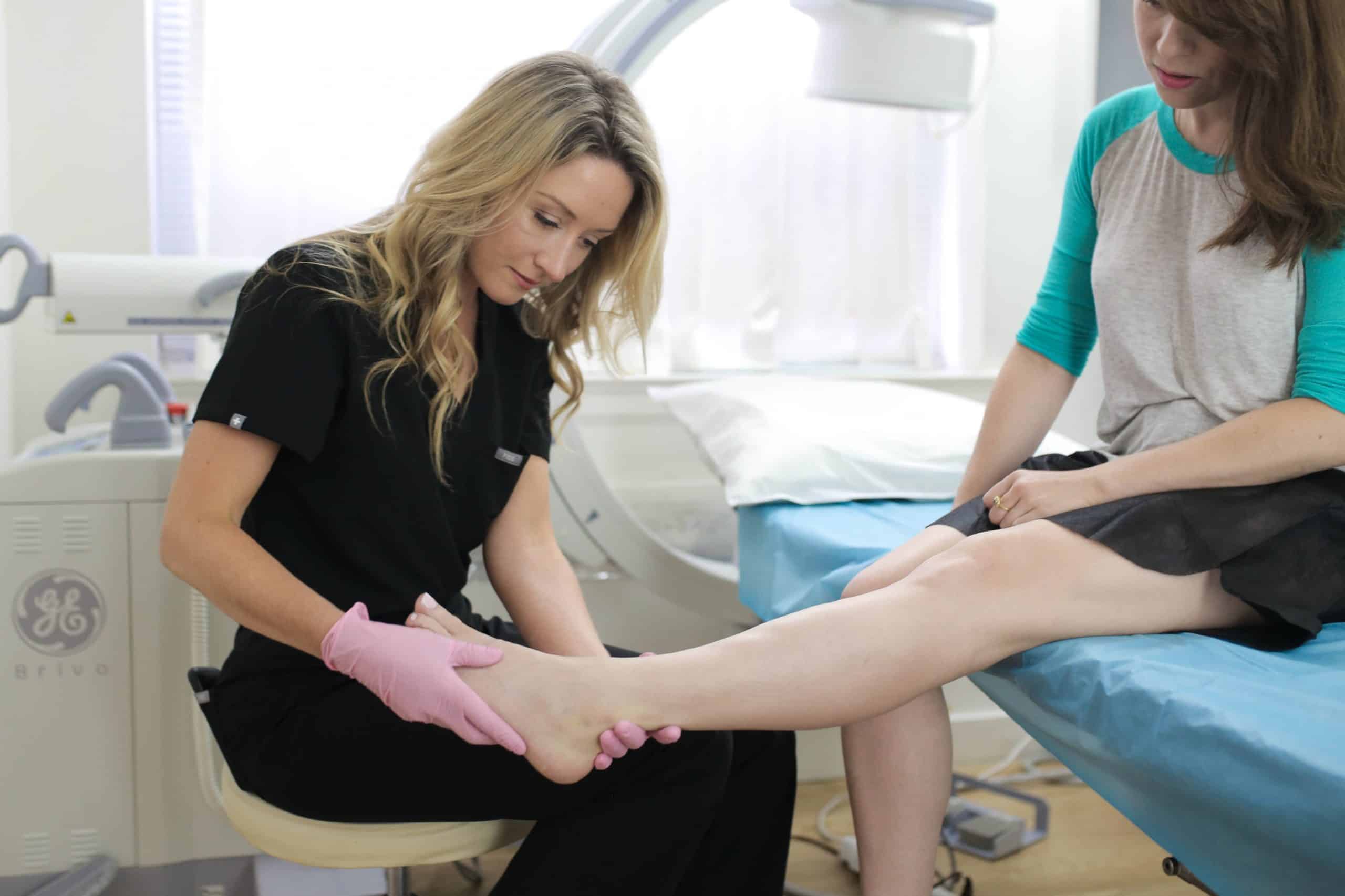 We know health insurance is confusing so we will help you check if you're covered:
By emailing or contacting us, you are accepting the inherent privacy limitations of online communication. For more information, please read our Digital Communications document. Please respond "STOP" to any text messages to opt out.
Sclerotherapy is considered the best spider vein removal treatment. During sclerotherapy, the vein doctor injects a medicine called sclerosant into the visible spider veins. Sclerosant acts like a vein glue, fusing the spider veins' walls, turning them into scar tissues that are eventually consumed by the body. The visible spider veins gradually get absorbed by the body, fading away from the skin's surface within three weeks. Sclerotherapy spider vein removal doesn't cause any pain or discomfort, and it concludes within 30 minutes without downtime. However, sclerotherapy doesn't get insurance coverage because it's an elective treatment, i.e., it only removes the visible spider veins without addressing the underlying disease.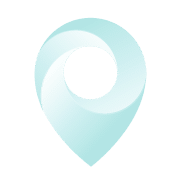 Visit Our Long Island Vein Treatment Center
Vein Treatment Clinic is the best state-of-the-art vein clinic in Long Island, led by one of the best board-certified vein specialists in the United States, Dr. Caroline Novak. Whether you need varicose vein treatment or spider vein removal, please schedule an appointment with our vein clinic today.
Long Island
Vein Specialists
Meet your Long Island NY Vein Doctor
With Harvard Trained Medical Directors, our vein clinic Long Island sources only the top spider and varicose vein experts in the country.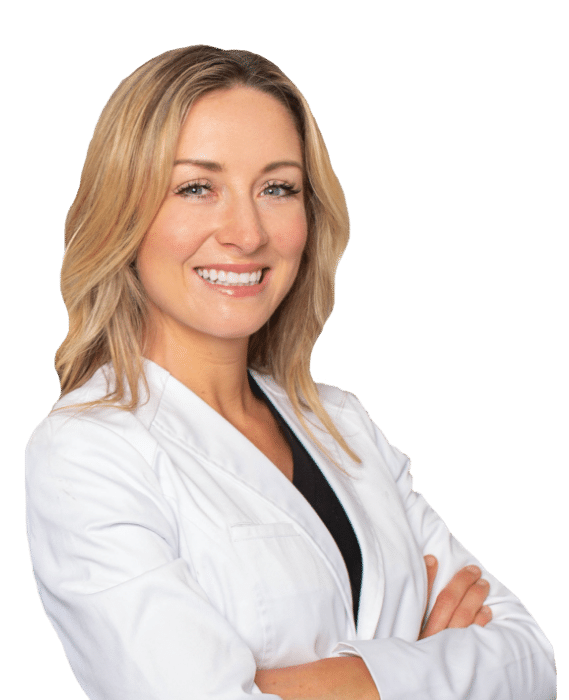 Join thousands of happy patients just like you
Vein treatments are often covered by major medical insurances, including Medicare. How do you know if your insurance will cover your vein treatment?