Top Long Island Vein Doctors
What's the Best Vein Clinic Near Bethpage?
Vein Treatment Clinic is the best state-of-the-art vein clinic near Bethpage, Long Island.
Vein Treatment Clinic is widely recognized as the best state-of-the-art vein clinic near Bethpage, Long Island. And that's not an empty boast — our reputation has been secured through unanimous 5-star ratings and reviews from our patients, all of whom love their vein treatment experience. It also doesn't hurt that our vein clinic is highly accessible, less than 15 minutes from Bethpage via Great Neck Rd, southern state parkway, or NY-135 S and NY-27A. If you're keen on visiting, you can schedule an appointment online or call us at +1 631-212-1456.
However, it takes a lot more than physical convenience and accessibility to become one of the country's leading vein centers. The following are the primary reasons for our ongoing reputation as the best state-of-the-art vein clinic in Long Island:
Our vein center is led by Dr. Kamran Saraf, an incredibly kind, compassionate, and talented vein specialist.
We only provide minimally invasive vein treatments instead of vascular surgeries.
Our vein treatments conclude within an hour with no downtime.
We use the latest vascular imaging tests to identify the underlying venous insufficiency before the vein treatment.
Our comprehensive vein care plan ensures long-term relief from vein disease.
We accept all major insurance plans, including Medicare.
Please continue reading for a step-by-step overview of our vein treatment process in Long Island.
Step 1: Investigate the root cause of your vein problems.
Most vein problems occur due to underlying chronic venous insufficiency, a medical condition caused by the collapse of your vein valves. In healthy veins, the vein valves act as one-way doors — they allow blood to flow towards the heart but not backward due to gravity. When your vein valves collapse, blood flows backward due to gravity, eventually accumulating in your leg veins. The continued accumulation of blood in your leg veins leads to dilated veins, which, in turn, leads to spider veins, varicose veins, and other vein problems.
Most vein centers and vein doctors treat superficial symptoms without diagnosing the underlying venous insufficiency. Consequently, the spider veins and varicose veins eventually return because the underlying problem hasn't been resolved. However, our vein doctors thoroughly investigate the root cause of your vein problems before curating a treatment plan. The investigation starts with a visual inspection wherein they look for the signs and symptoms of venous insufficiency — spider veins, restless leg syndrome, leg heaviness, leg pain, frequent leg cramps, throbbing leg veins, varicose veins, etc.
After the visual inspection, we administer advanced vascular imaging tests to view the blood flow in your leg veins. As mentioned earlier, venous insufficiency causes improper blood flow in the leg veins, which can be seen through the ultrasound test. Our vein doctors use the venous insufficiency ultrasound test to confirm if you have the underlying disease and identify the problematic saphenous vein responsible for your vein problems.
Step 2: Curate the ideal vein treatment plan.
After diagnosing the underlying venous insufficiency (or lack thereof), we curate the ideal vein treatment plan. The vein doctor discusses your vein treatment options, reviews your medical history and insurance coverage details, and asks you about your cosmetic goals. We curate a personalized vein treatment plan that addresses your unique needs and concerns. Our personalized vein treatment approach doesn't just ensure comfort but also leads to better and more long-term results with fewer side effects. Our vein doctors also explain the entire vein treatment process to you.

We know health insurance is confusing so we will help you check if you're covered:
By emailing or contacting us, you are accepting the inherent privacy limitations of online communication. For more information, please read our Digital Communications document. Please respond "STOP" to any text messages to opt out.
Step 3: Treat underlying venous insufficiency.
If you have venous insufficiency, we must address the underlying problem before treating the superficial or visible symptoms. The best minimally invasive treatments for venous insufficiency include radiofrequency ablation, endovenous laser ablation, and VenaSeal. These procedures deliver thermal energy, laser energy, or medical adhesives into the diseased saphenous vein via catheters through an incision or a simple injection to collapse the diseased saphenous vein. Once the diseased vein is neutralized or collapsed, the accumulated blood freely reroutes to healthier leg veins, restoring smooth blood circulation.
Step 4: Treat superficial varicose veins and spider veins.
The treatment for venous insufficiency addresses the primary disease but not visible symptoms. That's where ambulatory phlebectomy and sclerotherapy come in. The vein doctor uses ambulatory phlebectomy to remove the superficial varicose veins from your skin's surface — the procedure involves extracting the bulging veins through incisions on the skin. Next, the vein doctor injects a medicine called sclerosant into the spider veins to make them shrivel up into hardened scar tissues that eventually get absorbed by the body.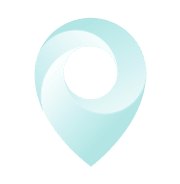 Visit Our Long Island Vein Treatment Center
Step 5: Discuss the aftercare and recovery guidelines.
After the primary vein treatment, our vein doctors discuss your recovery guidelines and aftercare. You should wear compression stockings for a few weeks, avoid strenuous workouts for a few days, and walk frequently. Other than these recommendations, you're free to resume your daily work and activities immediately. If you experience any soreness, discomfort, or tenderness, you can rest assured these side effects will dissipate in a few days.
Schedule your vein treatment at our vein center near Bethpage today.
Long Island
Vein Specialists
Meet your Long Island NY Vein Doctor
With Harvard Trained Medical Directors, our vein clinic Long Island sources only the top spider and varicose vein experts in the country.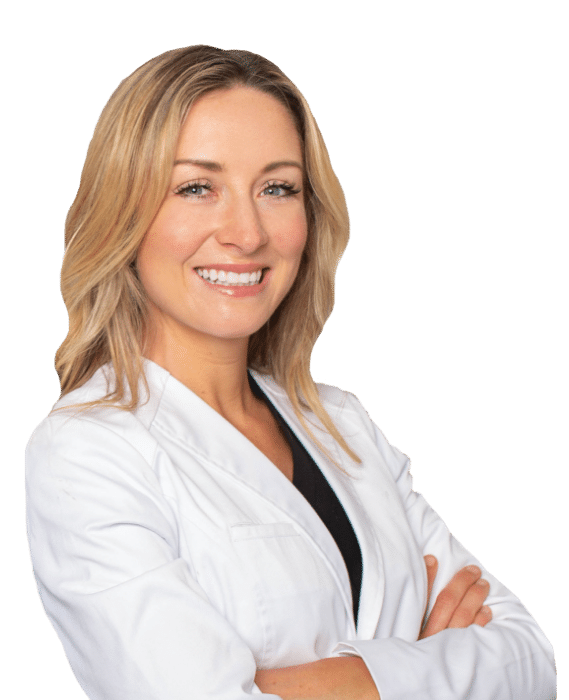 Join thousands of happy patients just like you
Vein treatments are often covered by major medical insurances, including Medicare. How do you know if your insurance will cover your vein treatment?