Top Long Island Vein Doctors
Where Can I Find the Best Vein Treatment Near Great Neck?
Vein Treatment Clinic provides the best vein treatment near Great Neck, Long Island.
If you're looking for the best vein treatment near Great Neck, you need to look no further than Vein Treatment Clinic, LI. Our state-of-the-art vein center is widely recognized as one of the best medical centers for minimally invasive vein treatments in Long Island, as evidenced by our 5-star ratings and reviews from patients.
One of our patients recently said, "Would 100% recommend! As soon as I walked in, I was welcomed by a wonderful receptionist named Ivana, and she was great! She was extremely informative and very sweet; the vein doctor was extremely personable as well, and answered all of my questions."
VTC Long Island is highly accessible to everyone on the island, including patients from Great Neck. It's located within the luxurious Truth and Beauty Med Spa at 250 S Service Rd, Roslyn Heights, a short distance from Westbury Gardens and less than 10 minutes from Great Neck via I-495 E. You can go ahead and schedule an appointment online or call us at +1 631-919-4495.
Please continue reading to learn more about our board-certified vein doctor and our comprehensive varicose vein treatment plan.
Dr. Caroline Novak is the best board-certified vein doctor in Long Island.
Dr. Caroline Novak is one of the best board-certified vein doctors in Long Island, currently serving as the vein physician in VTC Long Island. She's a double-certified vein doctor specializing in venous medicine and internal medicine. Over the years, she has performed hundreds of minimally invasive varicose vein treatments without complications or other problems. Her vein treatment methodology ensures long-term success and relief from your vein problems because she diagnoses and treats the root cause of your vein problems — venous insufficiency.
Dr. Novak has an incredible educational background. She graduated from the University of Chicago, acquired her medical degree from the University of Illinois Medical School, and completed one of the country's most reputable residency programs at the Northwestern Memorial Hospital in Chicago. She has won numerous teaching awards, laurels, and recognition throughout her illustrious career. And she's one of the country's top 1% vein doctors to receive formal recognition from the American Board of Venous and Lymphatic Medicine.
However, Dr. Novak's reputation comes from more than just her training background and skills — she's also incredibly friendly and compassionate. She practices vein treatments with the guiding philosophy that her patients must be physically and emotionally comfortable at all times. She goes out of her way to ensure her patients' comfort during the vein treatments — she explains every step of the vein treatment process, alleviates your anxieties, and helps minimize your out-of-pocket financial burden. Most importantly, she personalizes each vein treatment plan to address your unique needs.
Our comprehensive varicose vein treatment plan ensures long-term success.
Step 1: Diagnose the root cause of your spider veins and varicose veins.
Your varicose vein treatment starts with a personal consultation with our board-certified vein doctor. She carefully examines your leg veins, spider veins, and other symptoms and asks you to describe how you're feeling. She looks for signs and symptoms of venous insufficiency, i.e., the circulatory disorder responsible for most vein problems. Venous insufficiency is an underlying medical condition wherein the collapse of your vein valves causes backward blood flow, eventually leading to the accumulation of blood in your leg veins.
Dr. Novak carefully examines your leg veins to determine if you have underlying venous insufficiency. Some of the early signs of vein disease include restless leg syndrome, frequent leg cramps, throbbing leg veins, leg heaviness, etc. She also runs advanced vascular imaging tests to project a video of the blood flow in your leg veins onto a computer screen. The video reveals if you have vein disease, and, if so, it reveals the diseased saphenous vein responsible for your problems.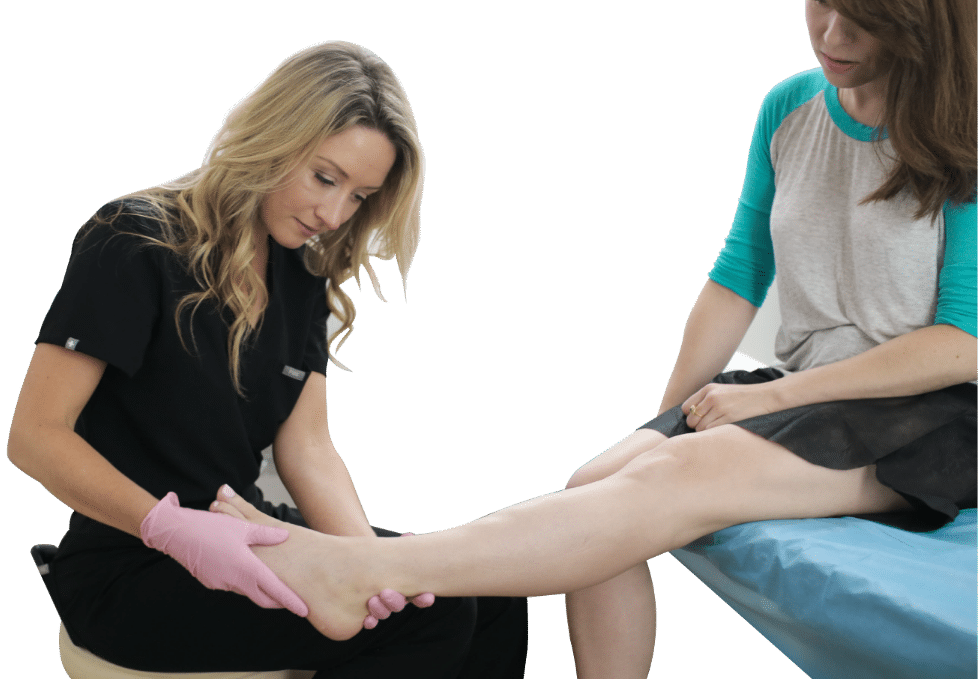 We know health insurance is confusing so we will help you check if you're covered:
By emailing or contacting us, you are accepting the inherent privacy limitations of online communication. For more information, please read our Digital Communications document. Please respond "STOP" to any text messages to opt out.
Step 2: Treat the underlying vein disease.
If you have underlying vein disease, we recommend one of the following vein treatments — radiofrequency ablation, endovenous laser ablation, or VenaSeal. These are minimally invasive procedures involving a small incision or an injection under local anesthesia — you don't feel a thing. During these procedures, the vein doctor uses thermal energy, laser energy, or vein glue to collapse or seal the diseased vein's walls. The accumulated blood reroutes to healthier leg veins, restoring smooth blood circulation to the heart.
Step 3: Remove the visible spider veins.
Step 2 is only necessary if you have underlying vein disease. If you don't have underlying venous insufficiency, the vein doctor directly moves to step 3 — removing the visible spider veins and varicose veins from your skin's surface. The vein doctor injects a medicine called sclerosant into the spider veins to fuse their walls. The spider veins harden into scar tissues that eventually get absorbed by the body and fade away from your skin's surface. You might need multiple sclerotherapy sessions for optimal results.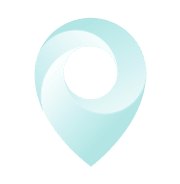 Visit Our Long Island Vein Treatment Center
Step 4: Recover from the minimally invasive vein treatment.
The final step in the vein treatment process is your recovery. Your vein doctor will discuss your post-treatment guidelines and aftercare, such as wearing compression stockings for a few weeks and walking frequently. You might experience mild soreness and discomfort in the treatment areas. But you can resume all your daily activities and work as soon as you leave the vein clinic.
Long Island
Vein Specialists
Meet your Long Island NY Vein Doctor
With Harvard Trained Medical Directors, our vein clinic Long Island sources only the top spider and varicose vein experts in the country.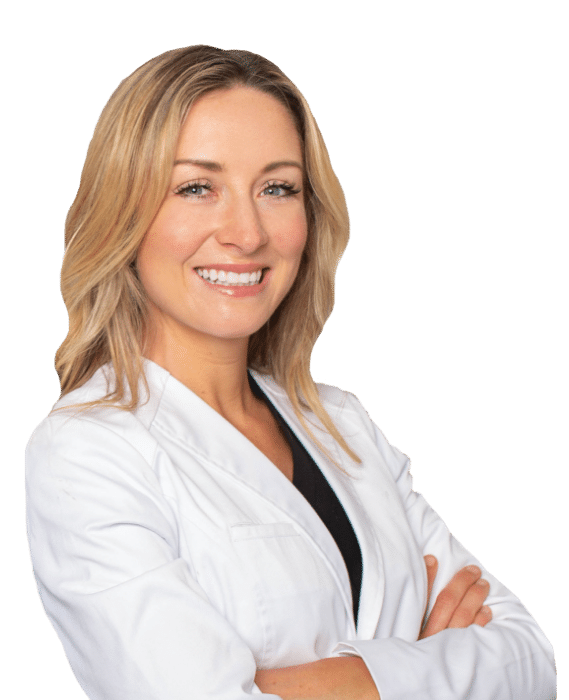 Join thousands of happy patients just like you
Vein treatments are often covered by major medical insurances, including Medicare. How do you know if your insurance will cover your vein treatment?